Wilma's Beauty Salon
(written by Scott Brouwer, Archives staff)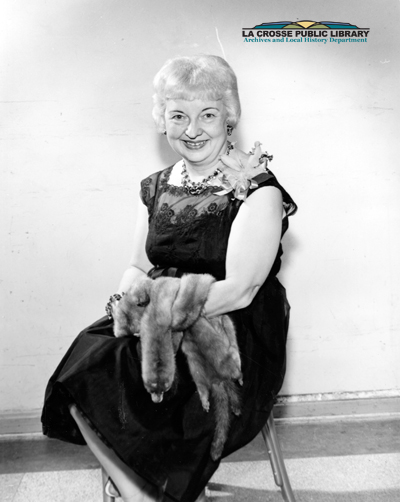 Wilma Peters owned and operated Wilma's Beauty Salon in downtown La Crosse for over 40 years. In 1952, after attending the St. Paul School of Hair Design, she opened her salon in the Newburg building in the 400 block on Main St.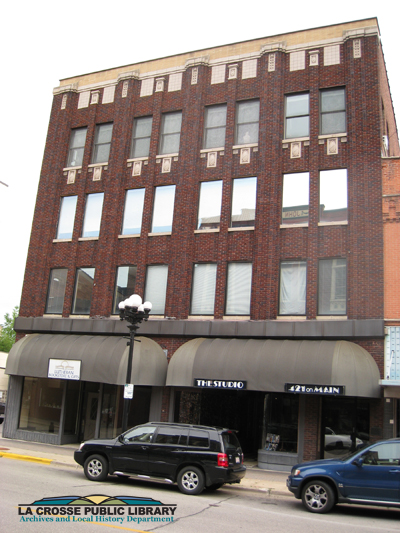 417-421 Main St. (now Finnottes and The Studio)
According to an October 1985 article in the La Crosse Countryman, it was one of the "finest beauty salons in the area" and "Wilma's personalized beauty service helped to build a very large clientele".  Given the size of the staff in the photos below, it would seem this was definitely the case.  
Advertising for the salon promised "whatever you wish in beauty care or hair styling, professional beauticians [...] will attend to your needs by hands that know how to please" and a "style for every member of your family at a price to fit your budget!"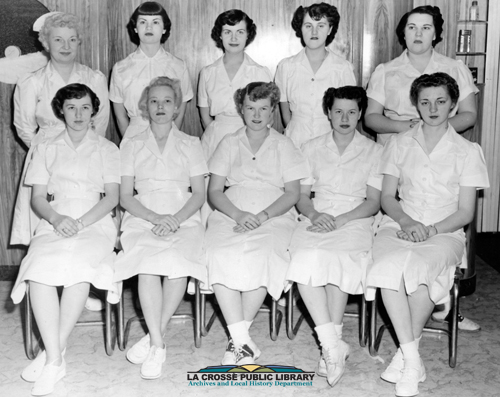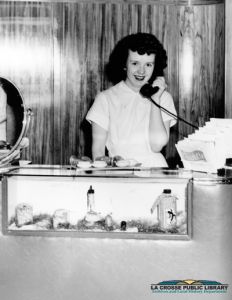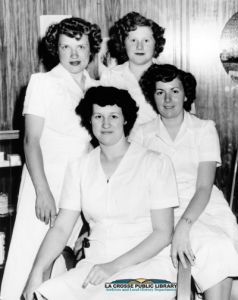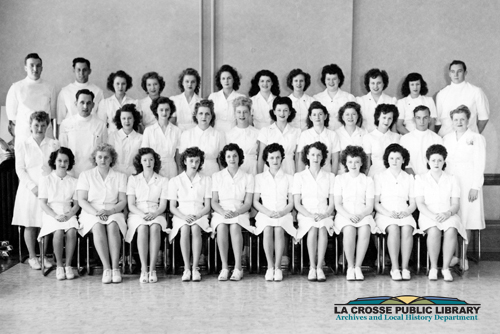 The La Crosse Countryman article noted above recommended Wilma's Beauty Salon as "the nicer" place to go in La Crosse.  Whether that was a slight at other salons, or it really was the best, clearly Wilma ran a great salon from 1952-1993.  During her working years, she also instructed at the La Crosse School of Beauty.  Wilma Peters died in 2003 at the age of 92.