The 1948 Centennial
(written by Megan, Archives staff)
In July of 1948 the city of La Crosse celebrated their centennial, and the state of Wisconsin centennial, with several events including a parade.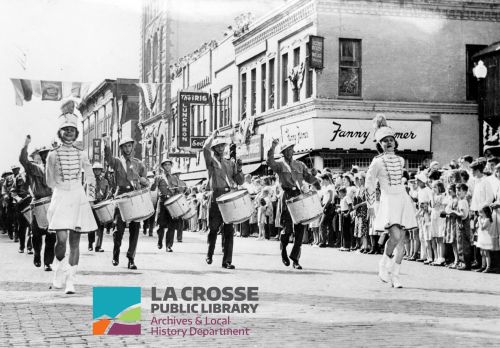 The city would have celebrated their "real" centennial in 1942 but World War II required postponing any plans.  A decision was made to have a combined celebration of the city of La Crosse, the county of La Crosse, and the state of Wisconsin.  A four day program included an Old Settlers Program, a historical pageant and displays at the fairgrounds (about where the University of Wisconsin-La Crosse stadium is now).  A history themed parade on July 17, 1948 was a highlight, passing through downtown and going by businesses that had historic displays in their display windows.  A crowed turned out to see the spectacle.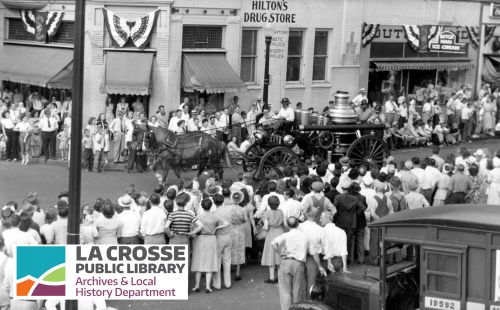 Crowd at 4th and Jay Streets watching horse-drawn fire department pumper truck
Besides bands, there were floats sponsored by various local organizations, businesses, and neighboring cities; military organizations participated as well.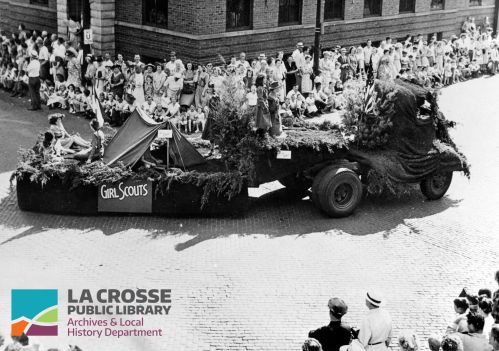 Girl Scouts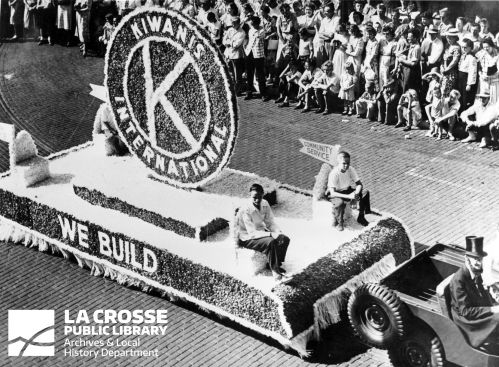 Kiwanis club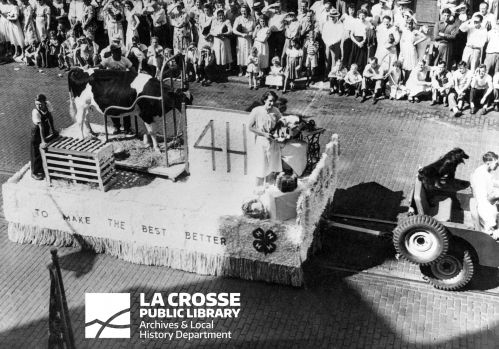 4-H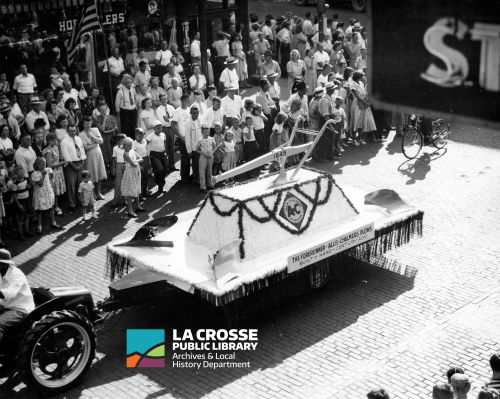 Allis Chalmers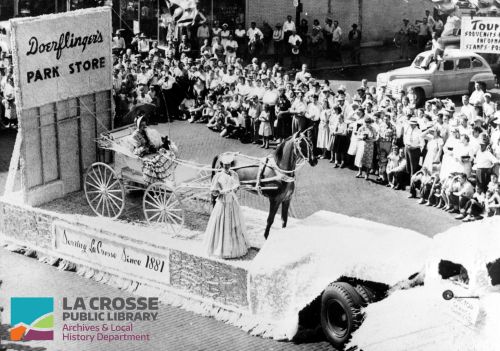 Doerflinger's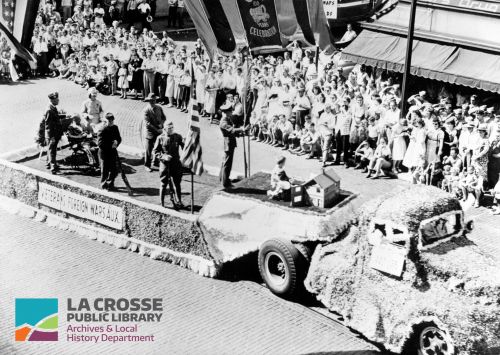 Veterans of Foreign Wars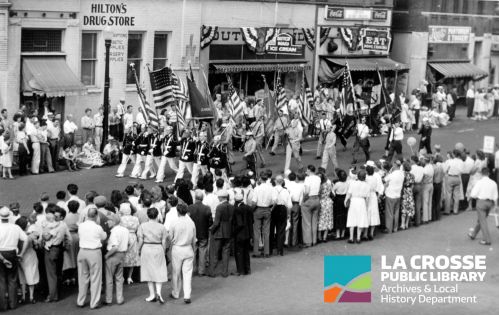 Military color guard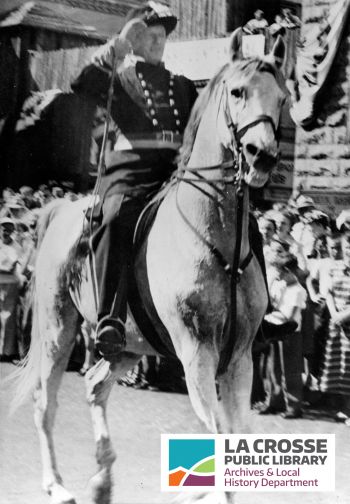 Representing a Union Civil War soldier on horseback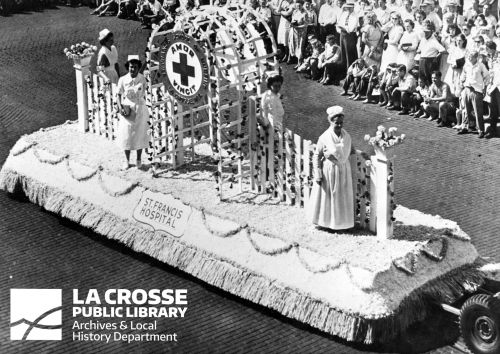 St. Francis Hospital (now Mayo Clinic)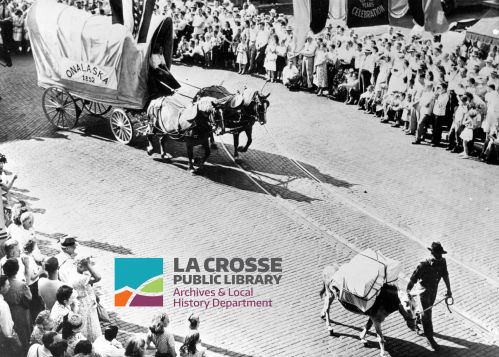 City of Onalaska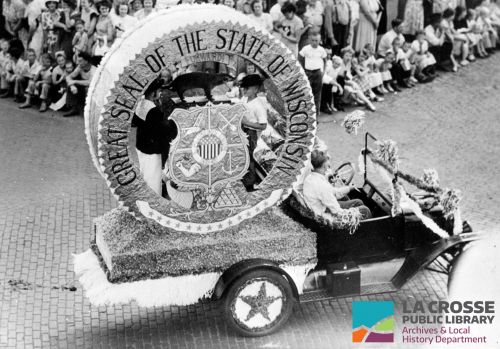 Wisconsin state seal
For more information about special events in La Crosse history come down to the La Crosse Public Library Archives.