It's Beginning to Look a lot Like... Christmas Decorations
(written by Megan, Archives staff)
Greenery and lights have decorated downtown La Crosse during the holiday season for many years.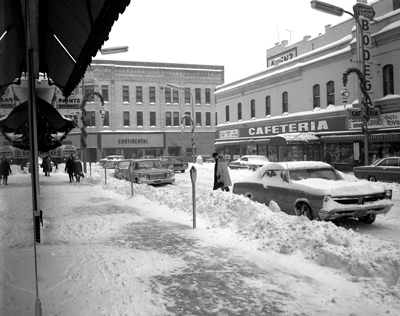 Decorations on 4th Street in the 1960's
One of the largest displays was at the Doerflingers department store at 4th and Main streets. The building at 4th & Main streets was built in 1904 and had many changes and remodeling over the years until they closed in 1984 but one thing they were known for was their Christmas decorations.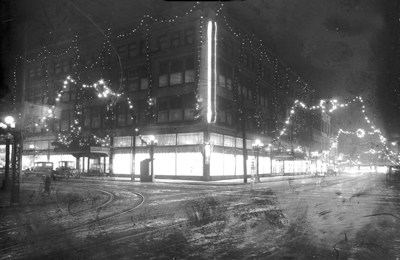 Doerflinger building at Christmas
Silas Nelson did Doerflinger's window displays as well as garlands and other downtown decorations.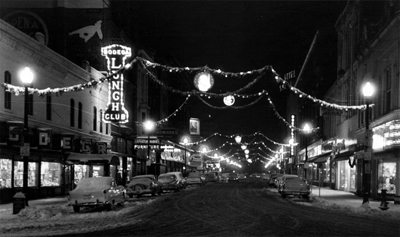 Christmas decorations in downtown La Crosse
The last of Silas Nelson's Doerflingers window displays was done in 1946 but one well known one was from the 1930's that featured mannequins that moved in a display with a theme of Old Fashioned Christmas.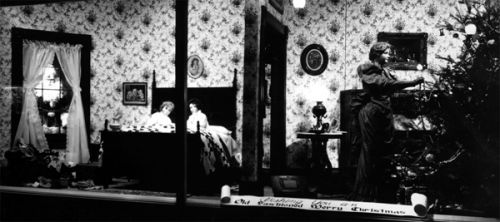 Mother decorating the tree as Santa peeps in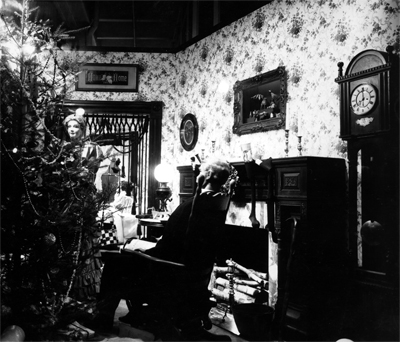 Father resting by the fireplace
For more information on the Doerflingers store and other holiday events in La Crosse, like Rotary Lights, come down to the La Crosse Public Library Archives.