2015 La Crosse History Hunt
(written by Julia Roden and Calli Niemi, Archives interns)
The public history field attempts to bridge the gap between society and the academic world. To cross this gap, public historians have created fun, interactive, and engaging projects that bring history to the community. The History Hunt, held annually during Historic Downtown Day, was created for this exact purpose.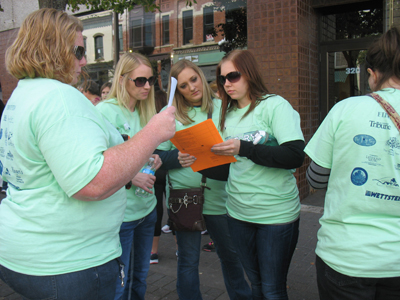 The History Hunt is a historical scavenger hunt through downtown La Crosse. It leads the 150 participants to local businesses, parks, statues, landmarks, and most importantly, into the La Crosse Public Library Archives (LPLA). The clues are designed to require no prior knowledge of La Crosse history or historical research. Many of the clues ask teams to take photos of themselves in different locations (a camera or photo-taking cell phone is required). The event is free, and participants receive a t-shirt, refreshments, and are eligible to win prizes. The hunt is limited to 3 hours, creating an atmosphere of competitive energy amongst teams. Participants are not intended to finish the clue packets, but are instead encouraged to chose the questions they are most interested in, or use strategy to decide which questions will be most beneficial.  After participating in the History Hunt, those 150 individuals will likely look at the landmarks and downtown spaces in a new way, and hopefully, will continue to seek answers to other historical questions through the LPLA.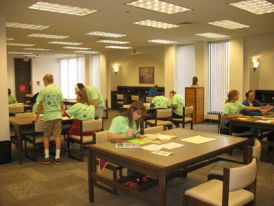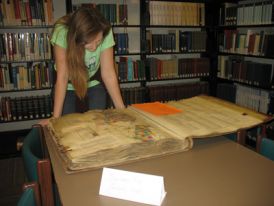 The History Hunt has gone through two successful years, beginning in 2014.  In 2015, both Julia Roden and Calli Niemi became interns at the LPLA to research clues and organize the event with archivist Scott Brouwer. Together, the two interns put in over 350 hours of work and research. The event was funded primarily by the Washburn Fund, as well as through business sponsorships. We hope to see this event become part of the social fabric in the La Crosse community and draw in new, eager participants every year.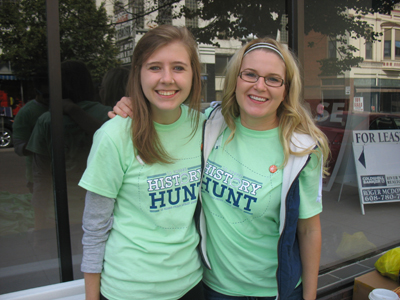 (Calli Niemi and Julia Roden)
Here is an example of one of the clues used in this year's History Hunt: 
On May 11, 1899, a group of African American men met at Weidner & Taggert's Barbershop to choose a name for their baseball team. 
- What was the team name?
- What was the address for Weidner & Taggert's Babershop in 1899?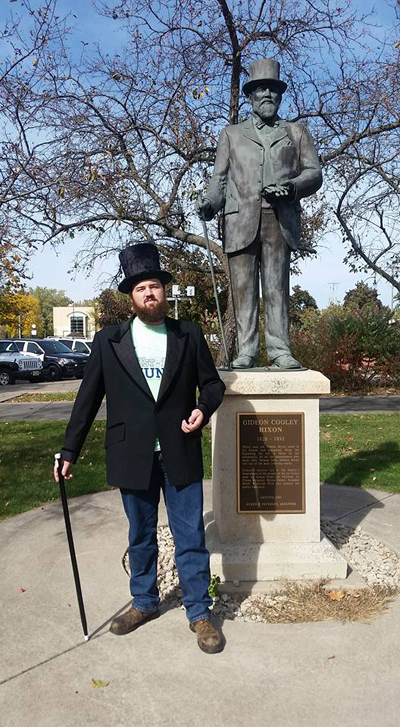 A: The Excelsiors, 329 Main Street