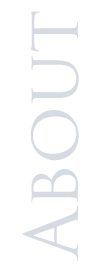 The Archives & Local History Department at the La Crosse Public Library holds a non-circulating collection of materials which has been developed around two major themes: local history and genealogy.
Mission Statement
The local history emphasis directs the Archives to identify, collect, organize, preserve, publicize and provide public access to primary and secondary resources that document the history of La Crosse.
The Archives also serves as the official repository for historic City of La Crosse public records.
Genealogical collections are broader in scope and reflect the interests and informational needs of La Crosse area residents.

Local History & Genealogy Reference Services
The Archives Reading Room is open for research during the live reference hours (listed below). Appointments are encouraged, but the door to the Reading Room is open for walk-in reference. Please contact the Archives for any questions or to schedule a research appointment.
Live reference hours are: 
Saturday: 9am - 1pm
Sunday: 1 - 5pm 
Reference requests received at other times should be answered within 48 hours.
Appointments
Research appointments allow Archives staff to pull your materials ahead of time, which will save you time and allow our staff to prepare thoughtfully about how to best approach your research. Overall, this will enhance your research experience. It is not required for you to make an appointment to use LPLA materials and resources. Contact our staff with any questions.
If you live outside of the area, or would prefer to have a contactless exchange of Archives resources, you may also request that the Archives staff mail you requested photocopies, or send scans via email. You may request this in your communication with Archives staff. Money or check can then be mailed to the Archives for the photocopies or research once the request is complete.