La Crosse Public Library Archives Department
The La Crosse Public Library Archives is full of resources for anyone interested in the history of the La Crosse area, as well as anyone researching their ancestors. Archives staff are available to assist with any questions you may have.


The La Crosse Public Library Archives is looking for community members to share their stories to add to our local historical record. The ongoing public health crisis due to the spread of COVID-19 impacts La Crossians as much as the rest of the world.  
How has your daily life changed? What precautions are you taking? How are you coping? This survey is meant to act as a journal entry. We invite you to use it cathartically, or for documentation purposes; it is up to you. You do not have to identify yourself, it can be completely anonymous if you would like. 
If you don't wish to submit a survey at this time, the Archives' staff encourages you to keep diaries and journals during this tumultuous time. Write letters to yourself. Create documents that can last into the future. And later, you can consider donating a copy to the Archives.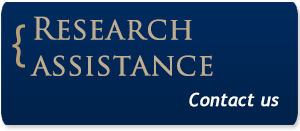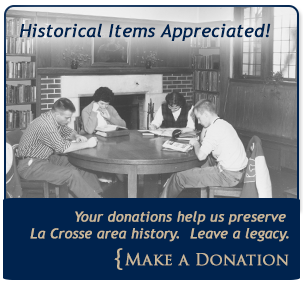 Library Closed March 18-April 24, 2020
Beginning Wednesday March 18th, all three locations of the La Crosse Public Library will be closed to the public until further notice. During this time, all book drops will be closed.  Patrons are encouraged to keep materials that are due until we reopen.  Digital services will still be available during this time.   Wi-Fi at all three locations will still be available from 5:00 AM to 11:00 PM.  There is no password, just accept terms and conditions.  Library leadership is determining what services can be offered while the physical locations are closed, as well as what ways we can assist the broader community during this time. Patrons are encouraged to check the main library website (lacrosselibrary.org) and social media for updates.
The La Crosse Public Library Archives is a department within the La Crosse Public Library.  The mission of the Archives Department is to develop and promote a vital historical connection within the community between the past, the present and future by collecting, maintaining, and providing and promoting access to the local historical record. The department focuses on two main themes, that of local history and genealogy.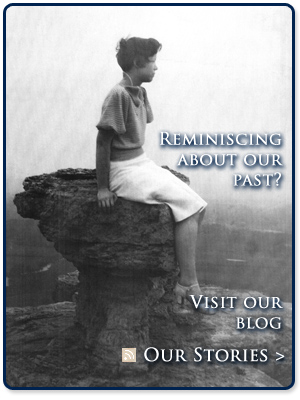 Here is a guide to using our website to access digitized materials, subscription databases, and other free resources.
City heat was a separate centralized heating system that was distributed to south side La Crosse customers for 70 years from 1899-1969.
Looking for information about your family history?