La Crosse Public Library Archives Department
The La Crosse Public Library Archives is full of resources for anyone interested in the history of the La Crosse area, as well as anyone researching their ancestors. Archives staff are available to assist with any questions you may have.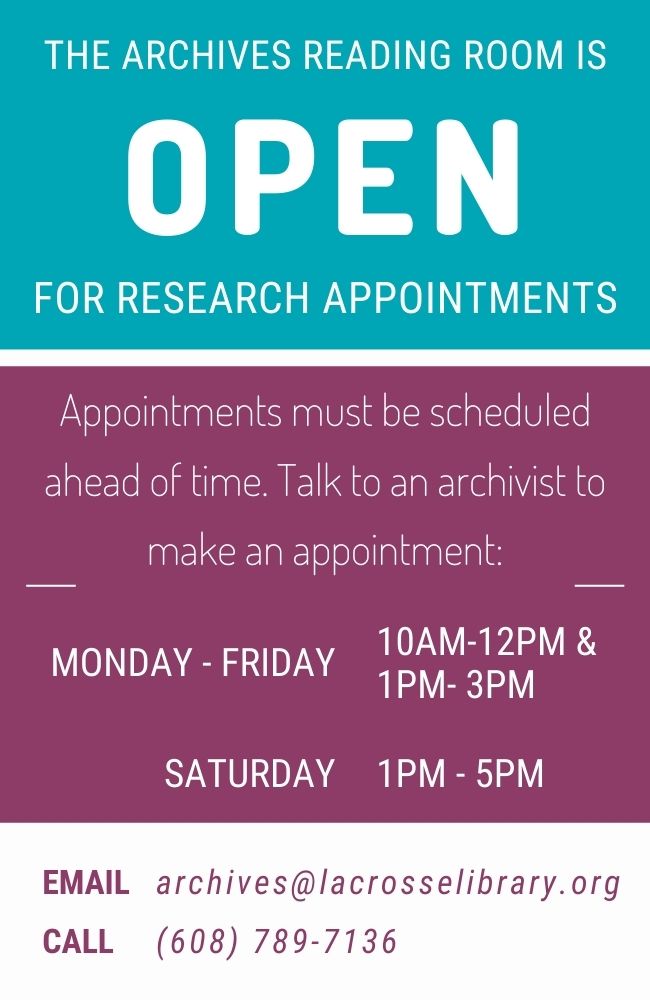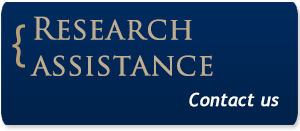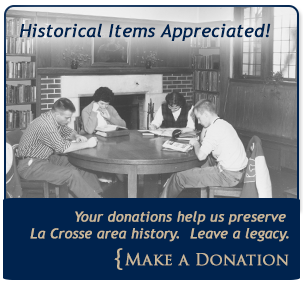 Reopening
The La Crosse Public Library Archives is open for appointments! No walk-in traffic, please. Those who wish to use the Archives can call or emailto amke an appointment or submit a research request. Patrons are encouraged to check the main library website (lacrosselibrary.org) and social media for updates.
Mission
The mission of the Archives and Local History Department of the La Crosse Public Library is to develop and promote a vital connection within the community between the past, present, and future by collecting, maintaining, and providing and promoting access to local historical and genealogical records.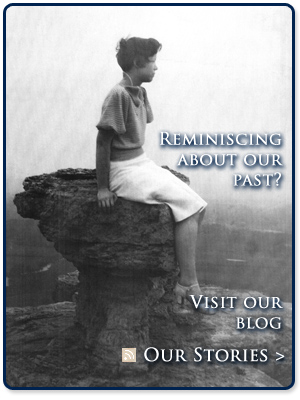 In 1925, Dorothy Hofweber was touted in the local newspaper was being "one of the few women automobile merchants of the country."
The Segelke & Kohlhaus Manufacturing Company was a major manufacturing concern in downtown La Crosse for over 100 years.
One night in 1857, La Crosse was "overrun with scoundrels," as the local Committee on Vigilance took over the city, inciting a mob and setting fires.