La Crosse Woman Would Have Been the First Mary Kay
(written by Megan, Archives staff)
When Ruth Johnson Maurer, wife of Dr. Albert A Maurer, first started making face powders and creams in the basement of their home in 1903 she could have been the first Mary Kay. Beauty creams and products were almost non-existent with women typically washing their hair with a bar of soap over a sink.
Ruth started selling her products under the brand name Marinello, with "power & wisdom" as her slogan and an elephant as her logo. In 1905 she started beauty schools, to teach women how to best use her innovative products, and sales expanded rapidly, eventually encompassing the entire United States and overseas.
Needing room to expand Ruth approached La Crosse businessmen who had supported other business efforts but was turned down. Not to be discouraged she was able to purchase the former home of lumber baron P. Davidson and remodel it for her needs.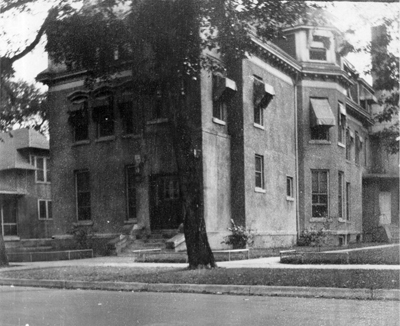 225 S. 6th Street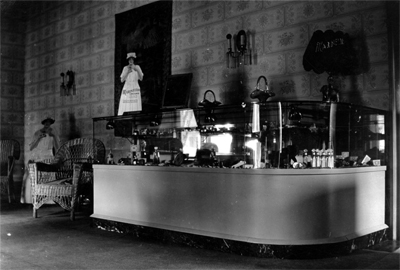 Products were displayed in the main living room of the home (date Sept 8, 1925)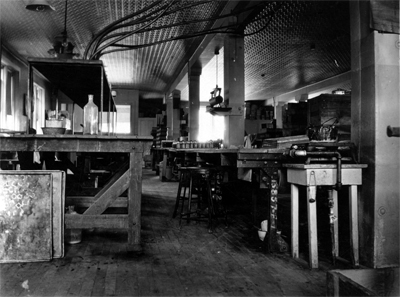 a laboratory in the basement (date Sept 8 1925)
Ruth's huge success with Marinello led to her being courted by New York City based investors and in 1925 she closed her La Crosse facilities and moved to New York. Unfortunately the investors forced her to accept a buyout of $30,000 and she lost her company, which fizzled and failed without her guiding hand. She died on December 8, 1945 in New York City. The property on 6th street was razed in 1940. The investment group in New York had sold some of the Marinello beauty schools to a company based in Los Angeles, California and these schools, mostly located in the western United States, are the only remnant of the Marinello name.