Very Early La Crosse Church Building Still Standing
(Written by Megan of the Archives Staff)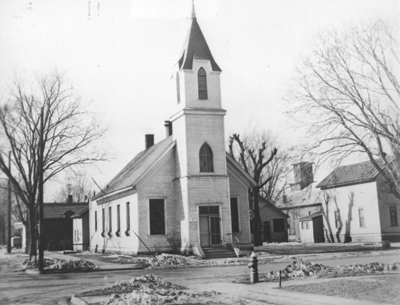 German Baptist Church 726 S. 7th St.
One of the earliest buildings to be built in La Crosse was a community hall that was also shared by Congregationalist and Baptist (organized in 1852) churches. When built the building stood at Vine Street between 2nd & 3rd streets (formerly the Court House and Montgomery Ward and now a parking lot). The Baptists (who became First Baptist Church) bought the building and moved it. When they built a new building in 1871 the old building was moved to the back of their lot and later sold to the Scandinavian Baptists, who moved the building to 726 South 7th Street, the corner of 7th and Winnebago. In 1893 a congregation of German Baptists organized and they purchased the building from the Scandinavian Baptists.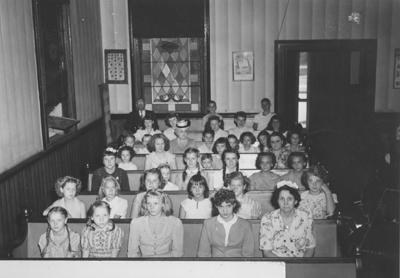 Inside the German Baptist Church 726 S. 7th St. 
Because of the long tenure of the German Baptists in the building the building was usually known as the First German Baptist Church.
In 1949 the German Baptists bought the Old Salzer Methodist Church at 525 7th Street South and moved there.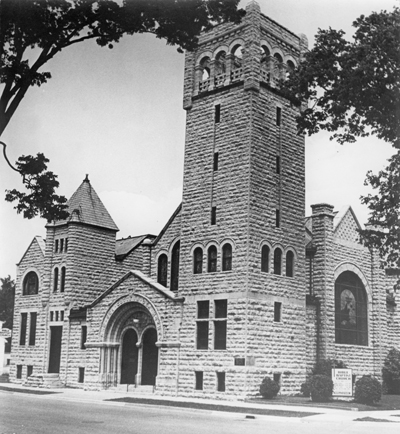 Old Salzer Methodist/German Baptist Church 525 S. 7th St.
When the German Baptist church folded in 2009 the building at 525 7th Street South was taken over by Neighborhood City Church.
The old, original, wooden church building at 7th & Winnebago continued to change hands and was modified. In the 1980's it was the home of Schumacher Funeral Home.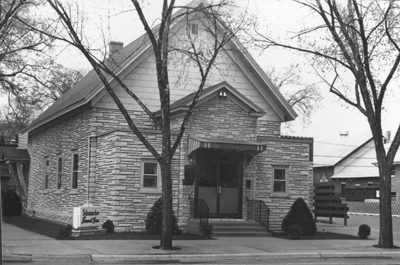 German Baptist Church/Schumacher Funeral Home 726 S. 7th St. in the 1980s
It is currently the home of the Church of Christ Fellowship Center.
If you are looking for more information, or photographs, about La Crosse history, or if you might have some old photographs to share, please come down to the La Crosse Public Library Archives.