From the Vault: Early La Crosse Aviation
(Originally written by Bill Petersen, retired Archives staff)
With renovations at La Crosse Regional Airport unveiled last week, what better time to share a little bit of La Crosse aviation history.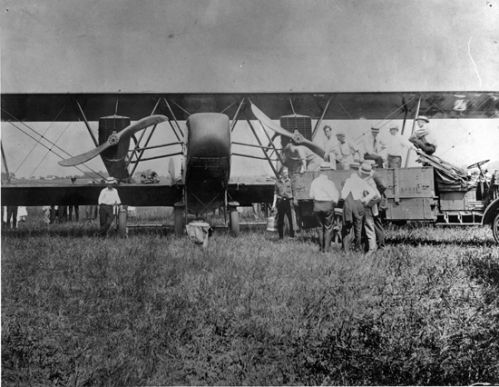 (early attempt at mail by air, Salzer Field August 1920)
The first regularly scheduled airmail service to La Crosse started on June 7, 1926.  A combination of bad weather and biplanes with cloth-covered wings and 90-horsepower engines made the first day of regular service anything but routine.
That day, hundreds of people had gathered at Salzer Field (just north of present-day Ward Avenue near Losey Blvd.) as the first plane, piloted by Dan Kaiser, was expected to arrive from Chicago at 8:40 a.m.  However, the first plane did not arrive until 11:10 a.m., and it was piloted by Nimmo Black, who left Chicago fifteen minutes after Kaiser.
Black reported that the wind from the northwest was so strong, he could only make about 50 mph.  He said the worst of the wind was near Madison, where he barely made 10 mph at times.  Dan Kaiser had flown into that same wind and it began tearing the cloth on his wings, so he had to make an emergency landing in a field near Rio, Wis.  A replacement plane, flown by H.J. Keller, flew to Rio to pick up Kaiser's mail and continued the trip to La Crosse.  However, Keller's plane developed engine trouble and he was forced to land in a pasture on the farm of Fred Schild, just south of Bangor.
 Nimmo Black's adventures were not over yet either.  Shortly after taking off from La Crosse to make a stop in St. Paul, Black's plane got in an air pocket that forced his plane to drop 600 feet, narrowly missing the tops of the Mississippi bluffs.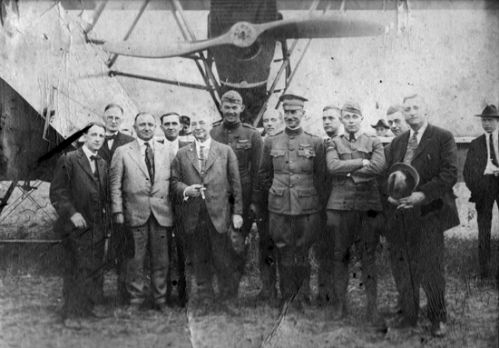 (Salzer Field, 1918)