From the Vault: Evolution of Fire Fighting Equipment
(Originally written by Bill Petersen, retired Archives staff)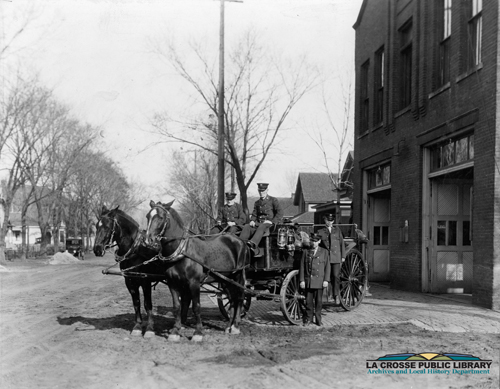 Fire Station #5, 1925
90 years ago on April 18, 1926, Captain Dan Desmond and his crew of firemen at Fire Station #5, located at 1220 Denton Street, received a fire alarm and responded with their usual speed and efficiency.  They dashed out of the fire station with their fire engine, which was pulled by two horses, and headed to the site of the fire as fast as the horses could take them.  Once they arrived at the scene it became clear that there was no fire.  The alarm had obviously been a false one.  They turned the horses around and headed back to Station #5.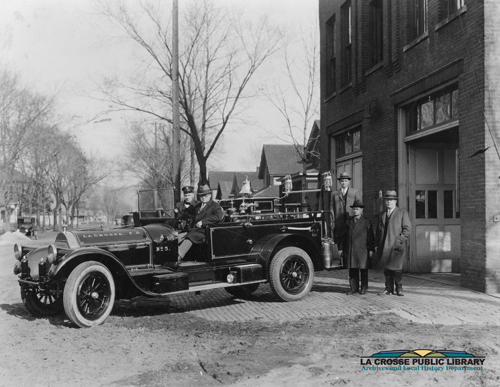 Fire Station #5, 1926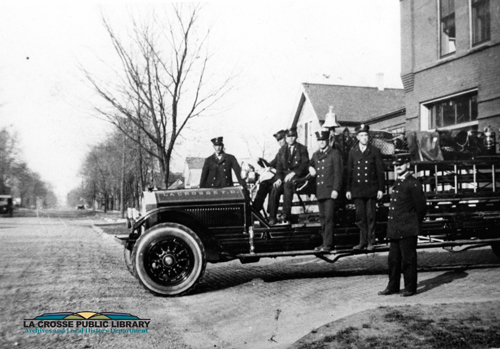 Fire Station #5, undated
When the crew arrived back at the station, they found a brand new Pierce-Arrow chemical and hose truck parked inside.  The false alarm had been called in by Fire Chief Fred McGlachlin in order to surprise the crew with the new truck when they returned.  Fire Station #5 was the last crew in the La Crosse Fire Department that used horses to pull their equipment.  Captain Desmond and his men were happy to have a new motorized vehicle, but they were also sad to say goodbye to their faithful horses. They were witnesses to the end of an era as the fire department had first started using horses in 1868.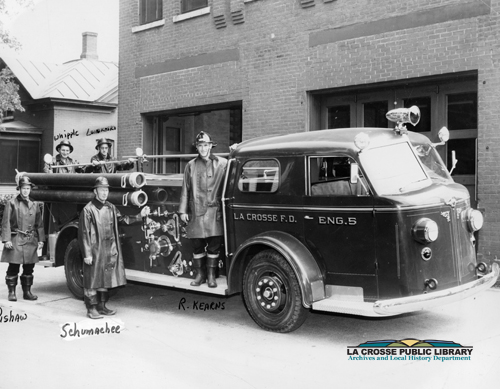 Fire Station #5, 1947
Fire Station #5 lives on as the South Side Senior Citizen Center at 1220 Denton Street, immediately to the East of the Blaschke-Schneider Funeral Home on West Avenue.