Local Actor Made it Big in Hollywood
(written by Scott Brouwer, Archives staff)
Charles Dierkop was born in La Crosse in 1936 and raised by an aunt and uncle at 1550 Denton St.  He attended Holy Trinity grade school and Aquinas High School, where he played baseball and football.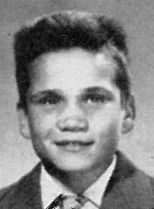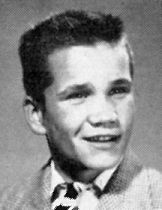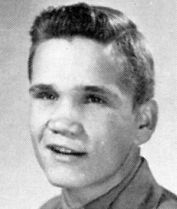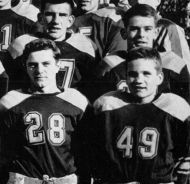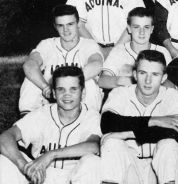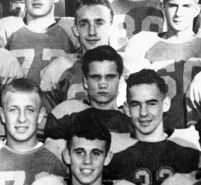 Aquinas yearbook photos 1951-53
At 17, after his junior year at Aquinas, Dierkop quit school and joined the Marines.  He was sent to Korea as the action wound down there.  Upon his discharge and return to the U.S., he lived with his estranged mother in New Jersey and enrolled in the American Foundation of Dramatic Acts in Philadelphia.  He found success there and moved to New York City to continue his education and acting career.  His first film role was in the 1964 Sidney Lumet film The Pawnbroker, for which Rod Steiger was nominated for a Best Actor Oscar.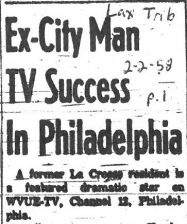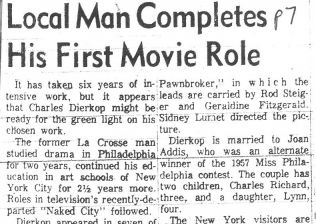 La Crosse Tribune articles from 1958 and 1963
From that first great film role, he became one of the most reliable TV character actors of the 1960s and 1970s, with guest roles on such shows as Lost in Space, The Man from U.N.C.L.E., The Andy Griffith Show, Star Trek, Batman, Adam-12, Mission: Impossible, Bonanza, Kung Fu, Gunsmoke, and Kojak.  His big break, and what made him a recognizable face if not a household name, were his co-starring roles alongside Paul Newman and Robert Redford in 1969's Butch Cassidy and the Sundance Kid and 1973's The Sting.  The former was nominated for 7 Oscars, winning 4; the latter was nominated for 10 Oscars, winning 7, including Best Picture.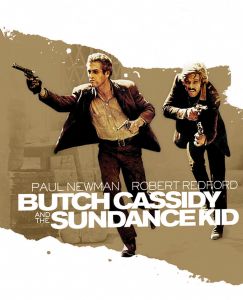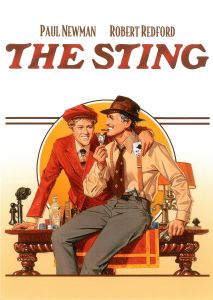 Despite playing pivotal roles in two universally-acclaimed films, his film career never really took off beyond those.  He did go on to co-star with Angie Dickinson on the TV show Police Woman as Detective Pete Royster from 1974-1978.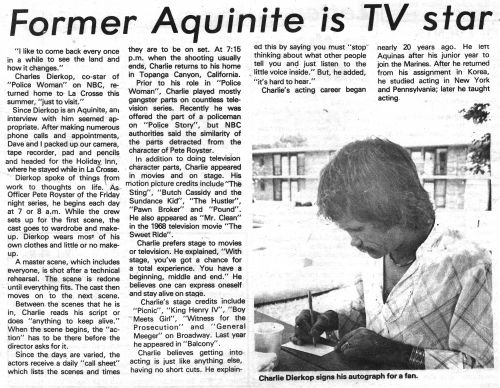 Aquinas News 18 September 1975
Dierkop has stayed connected with La Crosse throughout his life, even accepting an honorary degree from Aquinas and attending Class of 1954 reunions.  In a 1984 La Crosse Tribune interview during his visit for the 30-year class reunion, he said:
I have to come back here.  I have to be reminded of where it all started.  I revisit the alley I rode my bike in, the church and the schools I went to, and the bluffs, the river and the West Avenue ballpark where I spent all the time I could.  And the people – boy, do I love the people here.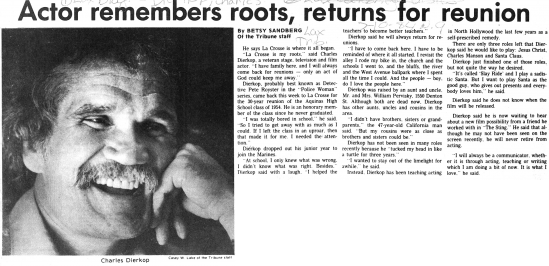 La Crosse Tribune 10 July 1984
Check out the WXOW piece about Dierkop from earlier this year that aired before the Oscars.
-------------