First Presbyterian Church
(written by Megan, Archives staff)
On May 6, 1866 Presbyterian minister Rev. J. Irwin Smith preached the first Presbyterian service in La Crosse and helped formally organize the First Presbyterian Church on August 23, 1866. He became the first minister.
The church first erected a chapel at 6th and King Streets and later built a church building next to it.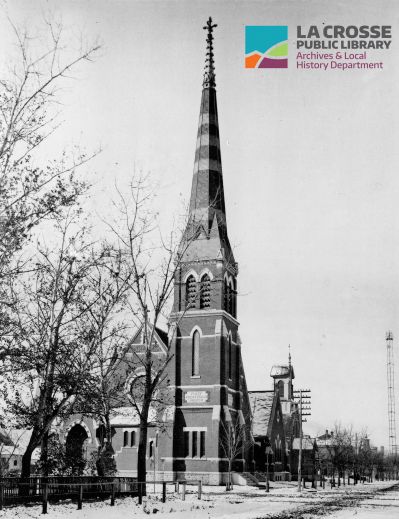 Other chapels were also built in other areas of La Crosse.
In 1927 First Presbyterian Church was given land from the Cargill Estate at Cass and King Streets. This property included the Cargill House that was used for youth groups, social activities and church school. The William W. Cargill home was started in 1879, finished in 1885, and remodeled in 1905.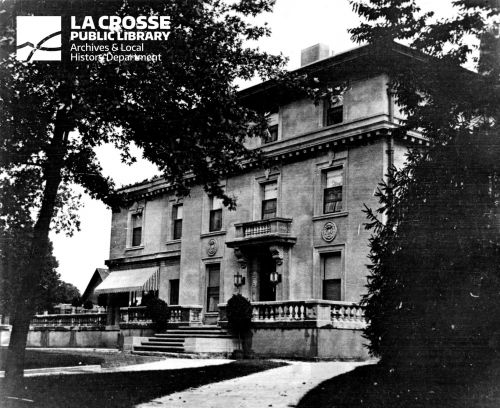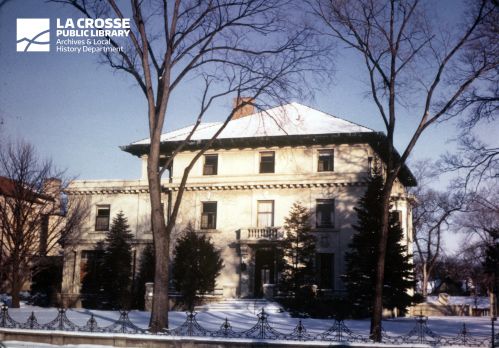 Plans were made for a new church building at the Cass and King property but economic troubles (the 1930's) and World War II delayed the plans. In 1950 the cornerstone for the new church was laid and the present church building was dedicated on June 10, 1951.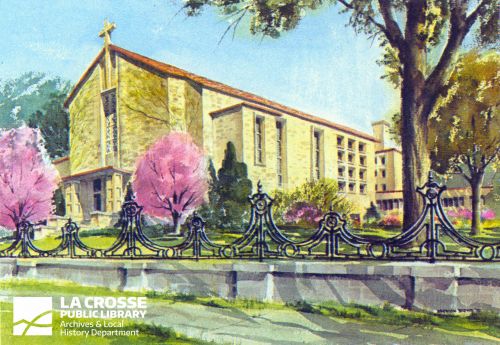 An office wing was added in 1972, along with a new organ in the church's sanctuary.
The Cargill home eventually proved to be a problem. The 1905 remodel ended up causing structural problems and the church tried to find a buyer for the property. But the repairs were too expensive and any remodeling to bring the building up to current code was cost-prohibitive. The building was razed in 1975.
Extensive renovation of First Presbyterian Church in 2000-2001 changed the church entrance from West Avenue to Cass Street, added a chapel, and remodeled the sanctuary. In 2016 the church celebrated their 150th anniversary.
For more information on historic La Crosse come down to the La Crosse Public Library Archives.