Trane Company's 'House of Weather Magic'
(written by Anita Taylor Doering, Archives Staff)
The Trane Company began as a humble plumbing and heating shop in 1885 on Pearl Street.  James Trane's name is often seen on city water tap records in the nineteenth and early twentieth centuries, linking residences and businesses up to the city water line. Trane invented a low-pressure steam heating system in the early 1900s.

However, it was his son Reuben who put Trane Company on the map and expanded it to be a manufacturer of air conditioning and heating and ventilation equipment known worldwide. To provide support and expand the technical content of Trane educational offerings, the company launched a technical periodical in 1937 called "Weather Magic" written for architects, engineers, contractors and select sales people.  The La Crosse Public Library Archives has issues of this periodical dating back to 1937.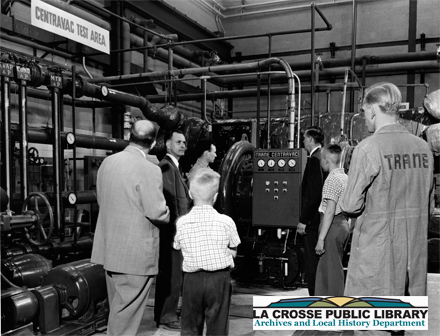 Shown above is a promotional photograph of the 300 horsepower CenTraVac compressor test at the Research and Testing Laboratory at Trane Company. The refrigeration compressor is put through a series of tests under actual operating conditions to check performance and establish accurate capacity ratings.
This phrase of 'weather magic' was later used as a broader marketing campaign as evidenced in the focus of a new addition to the Archives of a press "Preview Kit: House of Weather Magic" produced in 1954.  In May of that year a new laboratory called the "House of Weather Magic" was dedicated to show off how Trane had overcome the unpleasantness of atmospheric conditions within a building by controlling the inside climate with specialized equipment.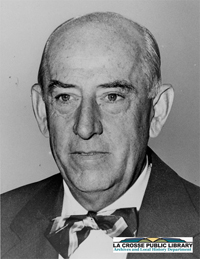 In attendance was Robert LeBaron, assistant to the secretary of defense under President Eisenhower during the Cold War.  In his address, LeBaron stressed the need to promote "The Peaceful Atom" in contrast to using nuclear power for international intimidation and war.
Within the research and development laboratory, the Trane scientists "recreated weather conditions common around the world – from the cold of the Arctic to the heat of the Sahara" on a daily basis in an effort to find ways to keep people comfortable regardless of the weather conditions outside.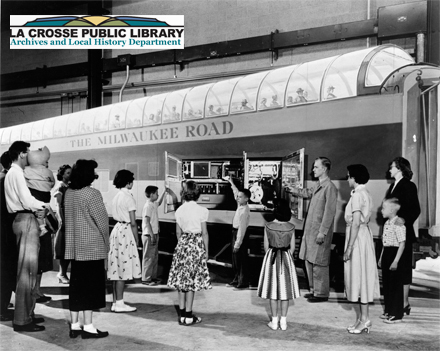 Visitors to the facility were shown how passengers in a 'glass house on wheels' were kept cool and comfortable under a blazing summer sun.  The technician explained how the air conditioning system provided three microclimates, a different climate for each of the three zones of the train car.
Nearly 5000 people attended the open house.  Within three years, the House of Weather Magic would double in size. By 2013, the building size had been expanded three times.