Burns Fruit House
(Written by Megan, Archives staff)
Wholesale oyster seller in La Crosse? The Burns Fruit House was.
John C. Burns opened his wholesale (with limited retail sales at certain times) Fruit House in 1883. Various advertising noted sales of fruits and vegetables like bananas, lemons, oranges, apples, cranberries, figs, dates, and nuts as well as oysters.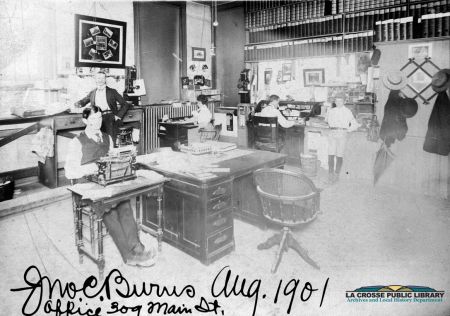 The main office was at 309 Main Street (later 109-111) Main Street, with this photograph showing the office in August 1901.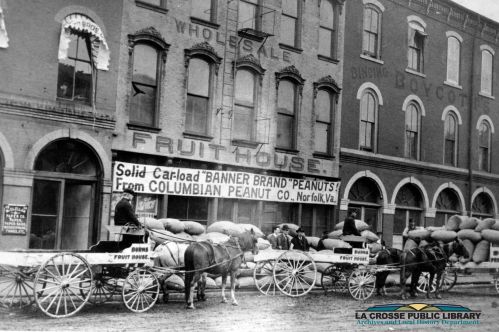 Unloading at the Burns Fruit House cold storage at 110-112 N. Front Street
Like local firms today Burns Fruit House participated in community events and, as was not uncommon at the time, sponsored a local baseball team with some of their advertising reflecting their "Home Run" brand goods.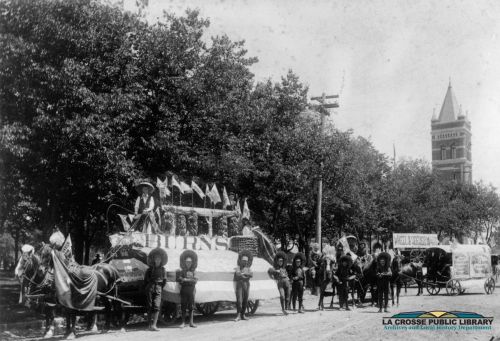 Parade float, possibly July 4th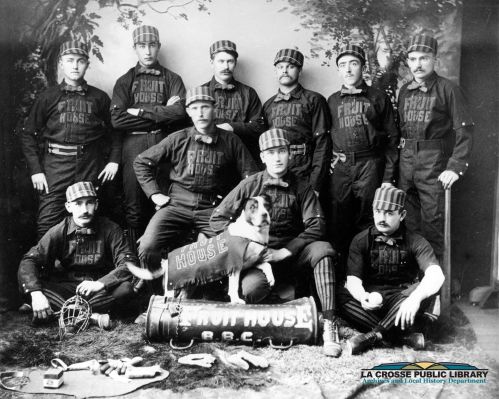 Burns baseball club, circa 1888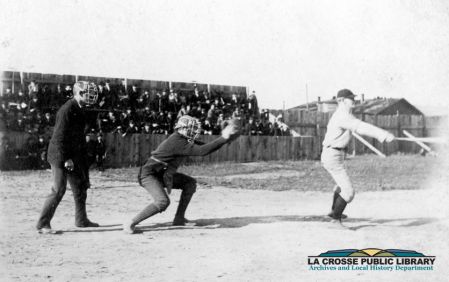 John C. Burns died September 18, 1941 and the 1941 La Crosse city directory listed the Padesky Fruit House at the former Burns Fruit House address on Main Street.
For more information on local La Crosse history come down to the La Crosse Public Library Archives.