A Century of Growing in the City
(written by Cole Nelson, Archives Intern)
You may have read of the exciting new greenhouse facilities soon to be built on the Western Technical College campus. This facility, which will also house the Hillview Urban Agricultural Center, intends to forward environmental awareness and community supported agriculture in La Crosse. While this new building is a promising outlook to the city's future, the history behind its creation is just as fascinating, and reveals how La Crosse was connected to many environmental movements and businesses that had local, national and international significance.
The HUAC will be replacing a century old facility known as the Hillview Greenhouses, which were located on North 24th street before they were demolished in 2013. The land on which they were built had agricultural roots prior to their creation though. The land was owned by Jason C. Easton as a stock farm in the late 1800's and was bordered by the marsh to the north and the La Crosse fairgrounds to the south (what would later become UW-L's campus). Easton was a railroad owner who made La Crosse a headquarters along the Southern Minnesota railroad division.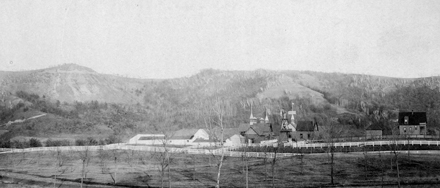 His son, Lucian Easton, had his father's "Hillview Stock Farm" surveyed and plotted in 1908, around the time he became active in creating the city-wide park system we have today. As president of the Board of Park Commissioners in La Crosse, Lucian Easton helped to bring the famous landscape architect John Nolen (a student of the architect who designed Central Park) to provide suggestions for improved park facilities.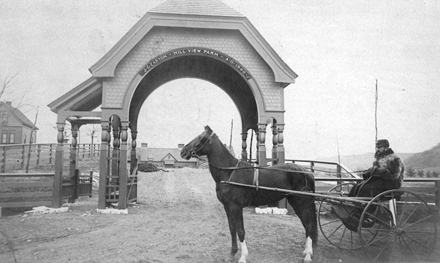 The Easton land became the "Hill View Place Addition," stretching from Myrick Park to Losey Blvd. Among the many houses that began to cover the new addition, four lots were purchased by William G. Haebich in 1912 on which he built a small structure that would later become the larger Hillview Greenhouses. Haebich was a German Evangelical preacher fond of gardening. Upon arriving in America, Haebich took up a position as a preacher Salzer Memorial Church and as a foreman at the Salzer Seed Company, a La Crosse firm that was said to ship seeds globally in 1927. In 1915, William F. Baumann, a man who not only shared Haebich's name but also his place of employment, jumped aboard as an investor in the newly incorporated "Hillview Greenhouses." That year, tax records show significant improvement on the land, indicating that the greenhouses were likely finished in that time.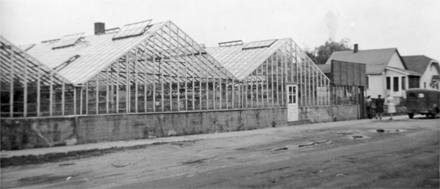 The greenhouses passed through many hands after this, including the Jones family who owned and ran them for 50 years. However, it was not until 1987 that Hillview would take major strides in environmentalism. Jean and Joel Olson purchased the facility in this year and strove to make it an example of organic agriculture during the infancy of the organic movement. They had to experiment and research brand new ways of gardening without pesticides and chemicals, and they rebuilt a great deal of the interior to provide greater and more energy efficient space for growth. The Olsons promoted public awareness of horticultural knowledge through various media sources, and remained active with Hillview Greenhouse's legacy of community activism and urban agriculture even after they sold them to the non-profit group, the Hillview Greenhouse Life Center.
While it is easy to see how the Hillview Greenhouses affected our current views on agriculture and community involvement, a look into the past shows us how rich and significant the history of one building can be. The late Hillview Greenhouses saw the passing of a century, and throughout its 100 year existence it remained an important link between the urban community and its connection to agriculture and the environment. The Hillview Urban Agricultural Center has some big boots to fill, but so long as they continue to promote community support and environmental awareness they will succeed in carrying on the legacy of Hillview into the future.