School Daze
(written by Megan, Archives staff)
When Logan school at Avon and Sill streets burned, work began on a replacement school at that same location. This school was designated Logan Junior and Senior High School and opened in 1923.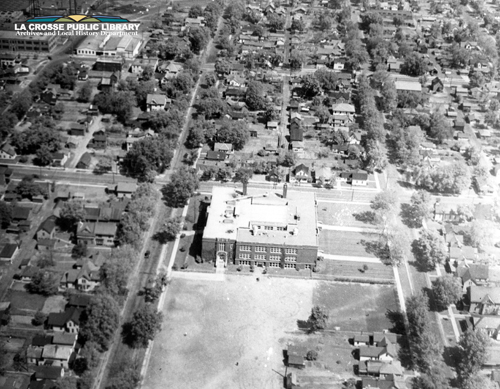 Logan Junior and Senior High School with empty space around it, date unknown
An addition was made to the building in 1928 and an addition for a Gymnasium/Auditorium was begun in 1938 and completed February 9, 1940.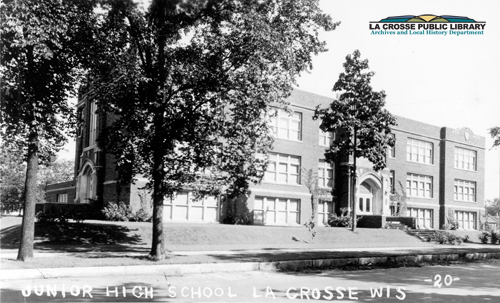 Logan Junior/Senior High School building
Schooling and activities continued apace at the combined building.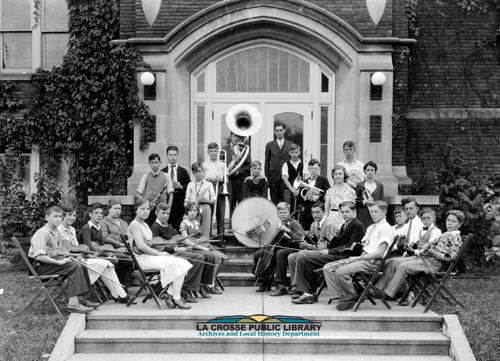 Logan High School Orchestra, 1931-32, in front of the main door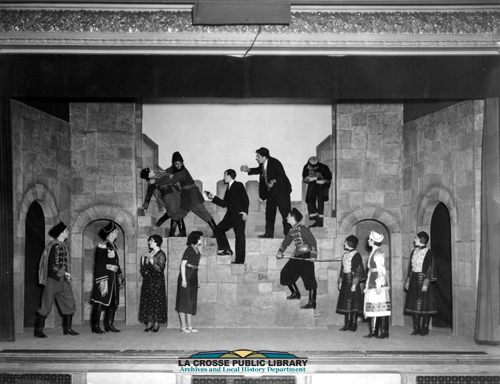 1934 production at Logan High
The Junior High School part of the building received additions in 1956 and 1964, but more room was needed. Discussion began in the mid-1970's for a new Logan High School. A site was chosen with construction beginning in 1978. The new High School opened for the first class in the fall of 1979. The original building was left for the Junior High School, which, along with some remodeling and rebuilding, became the Logan Middle School that continues to this day.
For more information about local La Crosse history come down to the La Crosse Public Library Archives.