Food For Thought
(written by Bill Petersen, Archives Staff)

One of the many things from the past that seems to have gone the way of the dodo bird is the neighborhood grocery store.  In the current Yellow Pages, under "Grocers," there are fewer than 10 in the city of La Crosse, and these are represented by only four companies.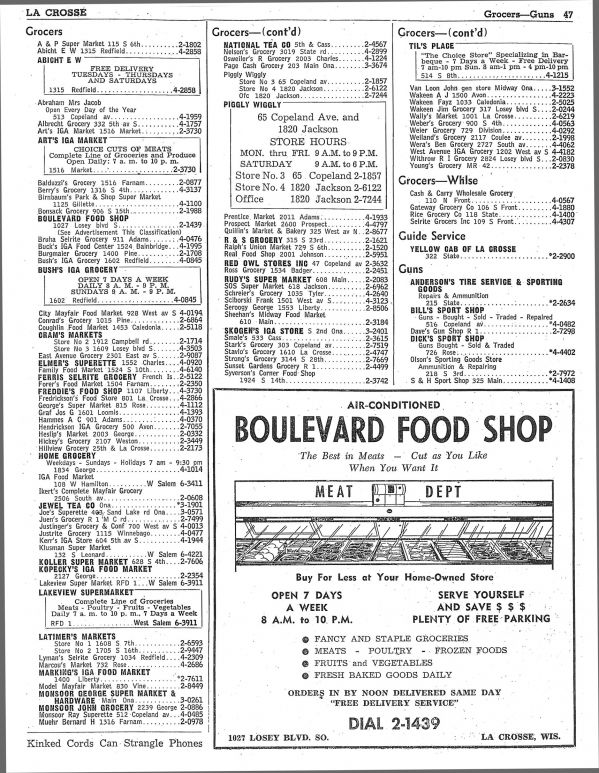 The accompanying page from the 1957 La Crosse telephone book has about 100 grocery stores listed!  I've been a resident of La Crosse since 1977 and I can remember Smale's, Burgmaier, Muehr's and the Quillin's at 325 West Ave. N., all of which are listed in the 1957 phone book.
How's your memory?  Maybe you remember shopping or even working at one of the extinct neighborhood stores?  By the way, here's a little historical trivia.  The A & P Super Market at the top of the 1957 list was the very first grocery in La Crosse that offered shopping carts for customers so that they could shop for themselves.  This revolutionary method debuted in La Crosse in 1939.  Before that, store employees gathered items requested by shoppers.