La Crosse Public Library Archives Department
The La Crosse Public Library Archives is full of resources for anyone interested in the history of the La Crosse area, as well as anyone researching their ancestors. Archives staff are available to assist with any questions you may have.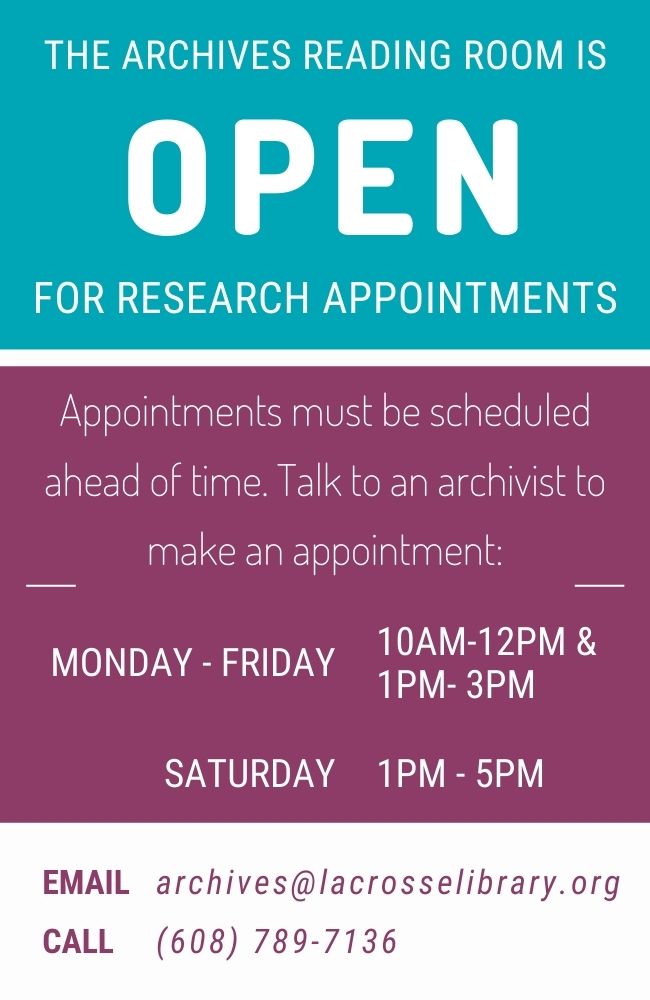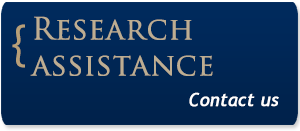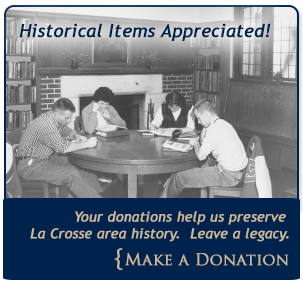 Reopening
The La Crosse Public Library Archives is open for appointments! No walk-in traffic, please. Those who wish to use the Archives can call or email to make an appointment or submit a research request. Patrons are encouraged to check the main library website (lacrosselibrary.org) and social media for updates.
Mission
The mission of the Archives and Local History Department of the La Crosse Public Library is to develop and promote a vital connection within the community between the past, present, and future by collecting, maintaining, and providing and promoting access to local historical and genealogical records.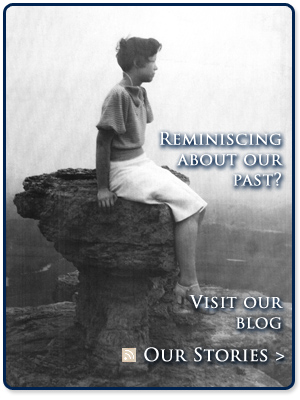 Since 2019, 50 episodes of Dark La Crosse Stories, a collaboration with the La Crosse Tribune, have been produced.
How did La Crosse's Oktoberfest actually start? Some say it began on the golf course in 1960.
When the Great War broke out in 1914, German Americans found themselves sympathizing with their homeland politics, yet firmly identifying as American. When the US left its neutrality behind and joined the conflict in 1917, these German Americans had to decide if they would continue advocating for Germany's cause, or if they would assimilate into U.S. life.