La Crosse Public Library Archives Department
The La Crosse Public Library Archives is full of resources for anyone interested in the history of the La Crosse area, as well as anyone researching their ancestors. Archives staff are available to assist with any questions you may have.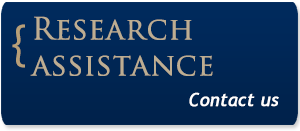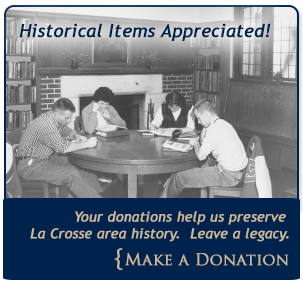 The La Crosse Public Library Archives is a department within the La Crosse Public Library.  The mission of the Archives Department is to develop and promote a vital historical connection within the community between the past, the present and future by collecting, maintaining, and providing and promoting access to the local historical record. The department focuses on two main themes, that of local history and genealogy.
We mourn the loss of one of La Crosse's benefactors, Charles D. Gelatt, who recently died at the age of 96.  If it were not for his community vision and generous contribution, there would no La Crosse Public Library Archives.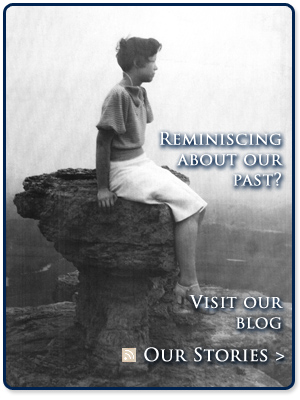 On February 9, 1913, Roald Amundsen, the Norwegian explorer credited with leading the first expedition to reach the South Pole, gave two lectures at the La Crosse Theatre.
One of the earliest buildings to be built in La Crosse was a community hall that was also shared by Congregationalist and Baptist (organized in 1852) churches.
We have antique bottles from some of La Crosse's breweries and soda bottling companies on display through July 2014 at the LPL Archives.