La Crosse Public Library Archives Department
The La Crosse Public Library Archives is full of resources for anyone interested in the history of the La Crosse area, as well as anyone researching their ancestors. Archives staff are available to assist with any questions you may have.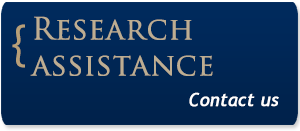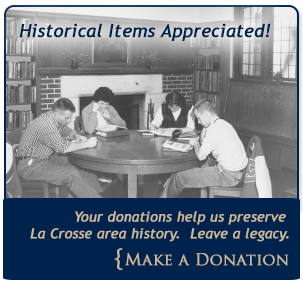 The La Crosse Public Library Archives is a department within the La Crosse Public Library.  The mission of the Archives Department is to develop and promote a vital historical connection within the community between the past, the present and future by collecting, maintaining, and providing and promoting access to the local historical record. The department focuses on two main themes, that of local history and genealogy.
The  library, as part of the city of La Crosse, is facing deep budget shortages in 2015.  We have come up with a plan to keep both branches open, albeit at reduced hours and services.  We invite you to attend one of three listening sessions in August, where members of the Library Board and administration will be available to take your questions and listen to your concerns.  These will be held Tues., Aug. 5 4pm at South Community Library; Tues., Aug. 12 5:30pm at North Community Library; and Sat., Aug. 16 10am at Main Library.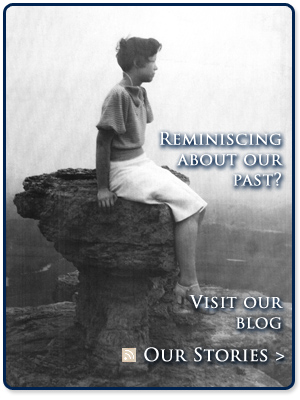 One of the earliest buildings to be built in La Crosse was a community hall that was also shared by Congregationalist and Baptist (organized in 1852) churches.
We have antique bottles from some of La Crosse's breweries and soda bottling companies on display through July 2014 at the LPL Archives.
The Trane Family, a close-knit group, catered to La Crosse's genteel society for over 25 years.