La Crosse Public Library Archives Department
The La Crosse Public Library Archives is full of resources for anyone interested in the history of the La Crosse area, as well as anyone researching their ancestors. Archives staff are available to assist with any questions you may have.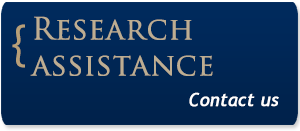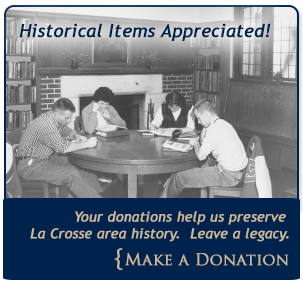 Mission
The mission of the Archives and Local History Department of the La Crosse Public Library is to develop and promote a vital connection within the community between the past, present, and future by collecting, maintaining, and providing and promoting access to local historical and genealogical records.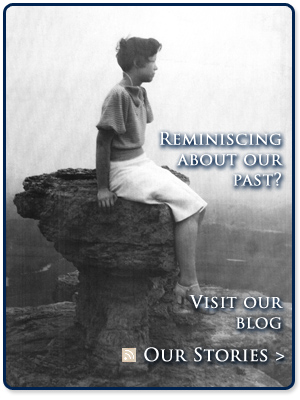 Charles M. Horton lived in La Crosse at the turn of the 20th century, and he left behind some unique historical artifacts on the landscape of La Crosse County.
The 200th anniversary of George Washington's birth was a reason for La Crosse and its citizens to celebrate.
At the beginning of the Great Depression and throughout the 1930s, a broader movement to provide birth control and contraception began to spread throughout the United States. This movement hit La Crosse when Dr. Lillian Tracey Welda established her osteopathic clinic and began to provide birth control in 1931.