La Crosse Public Library Archives Department
The La Crosse Public Library Archives is full of resources for anyone interested in the history of the La Crosse area, as well as anyone researching their ancestors. Archives staff are available to assist with any questions you may have.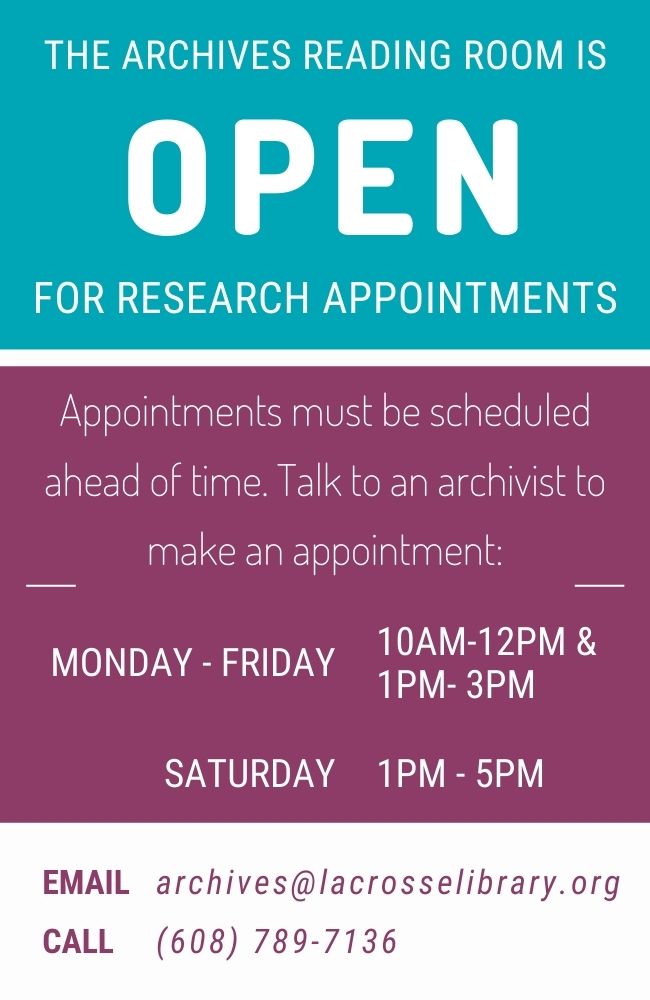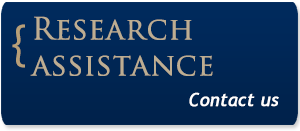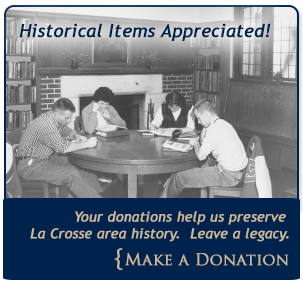 Reopening
The La Crosse Public Library Archives is open for appointments! No walk-in traffic, please. Those who wish to use the Archives can call or email to make an appointment or submit a research request. Patrons are encouraged to check the main library website (lacrosselibrary.org) and social media for updates.
Mission
The mission of the Archives and Local History Department of the La Crosse Public Library is to develop and promote a vital connection within the community between the past, present, and future by collecting, maintaining, and providing and promoting access to local historical and genealogical records.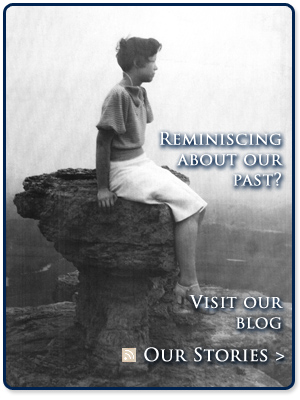 Early German immigrant Adalbert Moeller was a recognized businessman and community leader in La Crosse when the disastrous accident that took his life occurred.
By the fall of 1919, the U. S. Bureau of Fisheries committed funds to moving the regional headquarters from Homer, Minnesota [known as the Winona station], to La Crosse and building a modern fish hatchery and rescue station.
With no auditorium, or even a music hall capable of housing more than a few hundred people, La Crosse was awarded the honor of hosting the 1908 Saengerfest, a biennial music festival attended by thousands of singers and music lovers from all parts of the United States.