Road Trip to La Crosse...Through Time
(by Anita Doering, Archives Staff)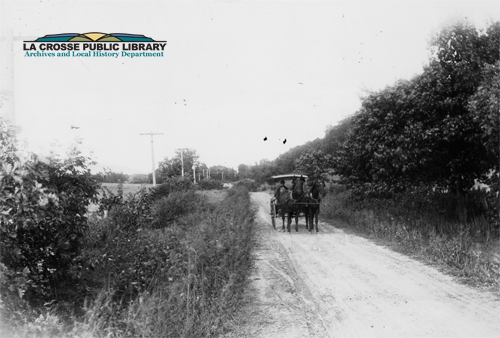 Horse and buggy days were tough for long travel in La Crosse. Distance that could be covered in a day was limited as was assistance for travelers, 10 to 15 miles at most.  With the invention of the automobile and its widespread adoption, over-the-road travel became much more possible and comfortable with demand for better roads.  The gap between rural and urban life became smaller.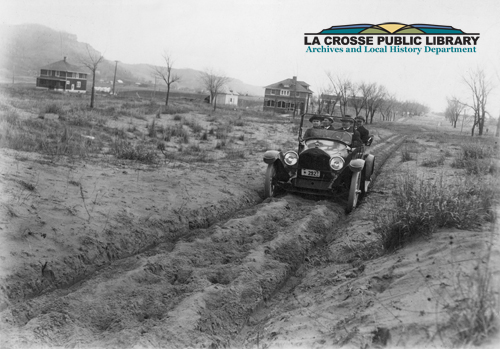 Above, Frank Strupp and Anna Sexauer sit in the front of an early automobile heading north on Losey Boulevard in 1916.  In the background are two four-square houses still standing on Cass Street – on the left is 2610 Cass and on the right is 2502 Cass.  Notice the deep ruts in the "street."
A glass oil bottle with a spout would have likely been tucked away in an emergency kit for long distance travel by car in the early days as well as extra fuel. The rise of more gasoline service stations along highways rose as the demand and number of motorists increased.
Early local brochures aimed specifically at tourists began to be produced in earnest in the 1920s. Here the target was attracting people to the "Great Winneshiek Refuge" which was the heart of what became the Upper Mississippi River Wildlife Refuge.  The goal was to preserve the fantastic waterfowl hunting and fishing grounds of the area for future generations.
The Refuge was created by Congress on June 6, 1924, due in large part to the lobbying efforts of the Izaak Walton League. Locally, La Crosse citizens Louis C. Hirshheimer, David W. MacWillie and George Gordon all fought to protect the natural area.  In the 1920s, La Crosse promoted itself as the gateway to the Great Winneshiek Refuge, America's premier recreational area.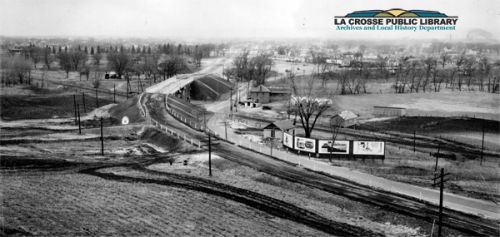 With better roads and federal WPA funds available for road construction and other public works projects in the 1930s, road travel really became a viable option.  Shown here in the spring of 1932 is a view looking south at the Monegan Overhead under construction on Highway 16.  Notice the rise of the billboards on the right of the road outside the city limits.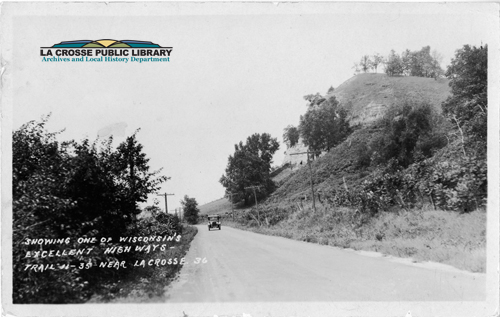 Postcards showing the scenic beauty of a leisurely drive to La Crosse also helped to promote the area as a destination.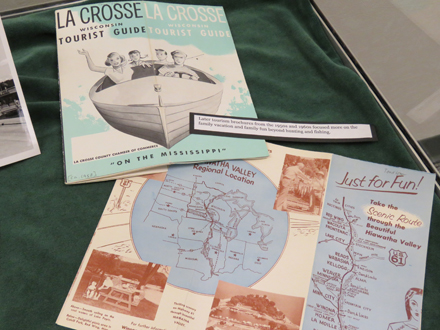 Later tourism brochures from the 1950s and 1960s focused more on the family vacation and family fun beyond hunting and fishing.