Expanding the Boundaries of Your Research
(written by Cate Putirskis, Archives Staff)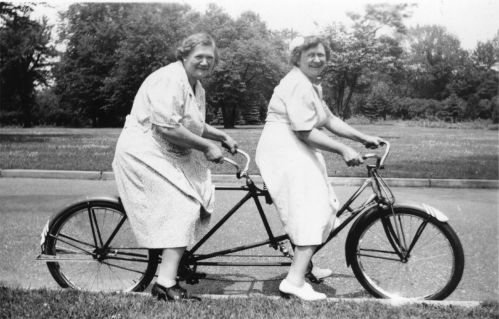 You've come to the La Crosse Public Library Archives to do some research--maybe on an ancestor, a business that's piqued your curiosity, or an event you've always meant to learn more about.  In the course of your research, you learn the ancestor moved from La Crosse to a neighboring county, that the business had an affiliation with another business a few towns away, or that the event that originated in La Crosse had an effect on much of the surrounding area.  How do you continue your research beyond the resources we have available here?
It's time to hit the road--on your bicycle or otherwise--and visit a library, genealogy or historical society, or other cultural institution in the greater La Crosse area.
For your convience, we've assembled a listing of these places, including useful tidbits for each, including address, phone number, and hours they're open--as well a summary of the resources the location has available.  Use these listings to determine where to head next when your research takes you beyond the city of La Crosse.