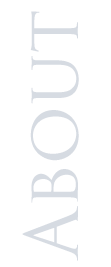 Public Programs & Tours
The Archives hosts many programs and tours throughout the year.  A full list of the La Crosse Public Library's programming options which includes the Archives is available online.
The Ghosts of Historic La Crosse Walking Tour led by local storyteller Michael Scott is available all summer long.  See link below for more info and to register.  
The Dark La Crosse trolley tours are ready to roll this summer with our partner Explore La Crosse.  See below for details.
The next schedule of the popular "FilmFreaks" program, featuring a movie, popcorn, and short follow up discussion is offered below.
The Dark La Crosse Radio Show will be back for its 3rd year at the Pump House in October with brand new content!  Stay tuned for more details or buy your tickets now from the Pump House Regional Arts Center.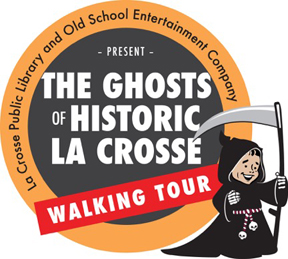 Click here for more info and to register!
Dark La Crosse Trolley Tour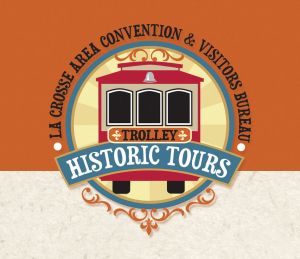 Join the La Crosse Public Library Archivists for the tour focusing on downtown La Crosse's macabre past. Your narrator will guide you down a dark path through the red light district, Prohibition, small town politics and vigilante justice in a young and restless river town bordered by the sleepless Mississippi River. This tour is not recommended for ages 15 and under.
The Dark La Crosse Tour is available at 12:30 pm  / June 10, 16 / July 8, 14, 20, 21, 28 / August 5, 10, 17, 25, 26 / September 1
$12/adult
$10/seniors 62+
$6/children ages 5-17
FREE ages 4 & under
Tours are approximately 1 hour in length. 
Tickets can be purchased by calling 608-782-2366 or by going the Explore La Crosse website.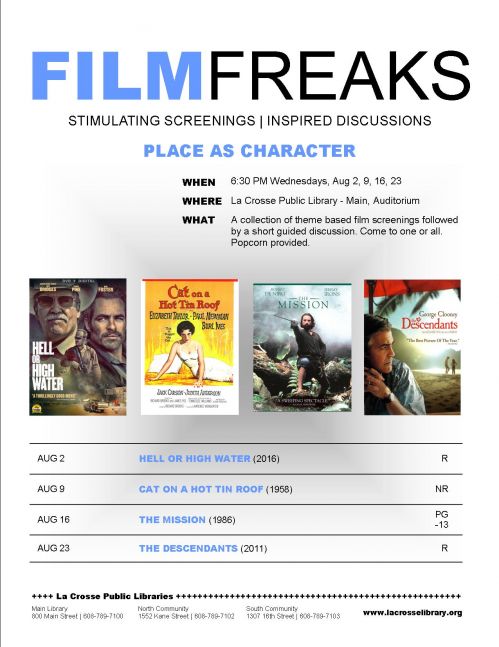 When:  6:30pm Wednesdays, Aug 2, 9, 16, and 23
Where: La Crosse Public Library - Main, Auditorium
What: A collection of theme based film screenings followed by a short guided discussion.  Come to one or all. Popcorn provided.