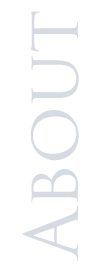 Public Programs & Tours
The Archives hosts many programs and tours throughout the year.  A full list of the La Crosse Public Library's programming options which includes the Archives is available online.
The Ghosts of Historic La Crosse Walking Tour led by local storyteller Michael Scott are back for 2018.  See link below for more info and to register.

FilmFreaks will be doing series in August and October; see below for current series.

The Dark La Crosse trolley tours with Explore La Crosse will return in June.  See below for details.

Footsteps of La Crosse walking tours return in September.  See below for details.

The Dark La Crosse stage production will be back for its 4th year at the Pump House in November 2018 with brand new content! Look for a preview performance at Historic Downtown Day on October 13.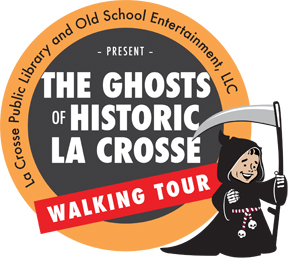 Click here for more info and to register!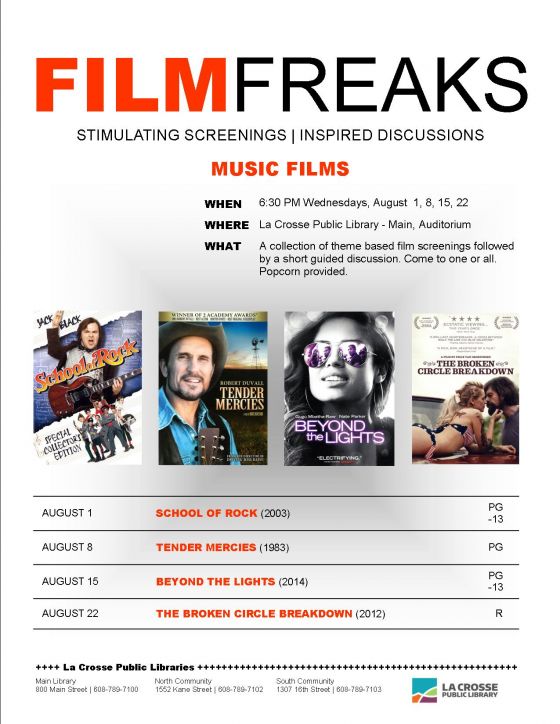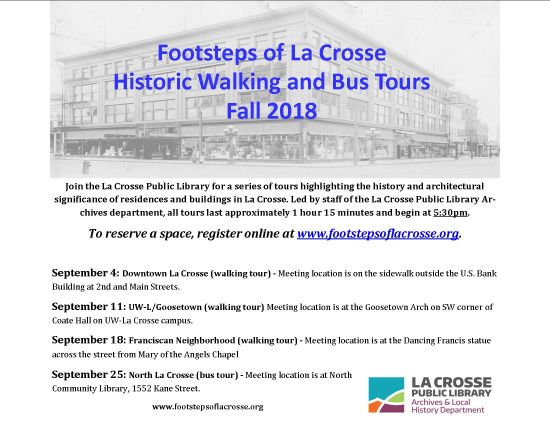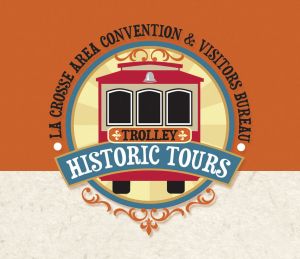 Join the La Crosse Public Library Archivists for the tour focusing on downtown La Crosse's macabre past. Your narrator will guide you down a dark path through the red light district, Prohibition, small town politics and vigilante justice in a young and restless river town bordered by the sleepless Mississippi River. This tour is not recommended for ages 15 and under.
For more information, including the Dark La Crosse Trolley Tour dates, visit the Explore La Crosse website here.