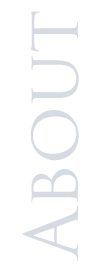 Guidelines for Researchers
Because our materials are rare, out-of-print, fragile or irreplaceable, the Archives has special procedures we ask researchers to follow.
Upon arrival, we ask that you sign our guest book.

Purses, briefcases, backpacks, etc. may be brought into the Archives room, but Archives staff reserve the right to inspect their contents upon your departure.

Food and drink are not allowed.  

Cell phone use is not allowed.

Portable scanners are not allowed.

Personal laptop computers are welcome.

Before any photographs are taken of archival materials, Archives staff will review materials you wish to photograph.  Photography of some items may not be allowed.
All materials housed in the Archives must be used in the Archives reading room under the supervision of the staff.

Pencils must be used when working with materials in this area. 

Photocopying is performed by staff only.
All materials copied for you are subject to copyright law.  You are responsible for using any copied materials appropriately.  Copyright law limits the La Crosse Public Library to reproducing single copies that are to be used for educational, informational or cultural purposes. Copies cannot be made of some materials in the La Crosse Public Library Archives.
For out of state (non-Wisconsin) residents who require the Archives staff to do research in the collections, fees apply for research.