Hass Family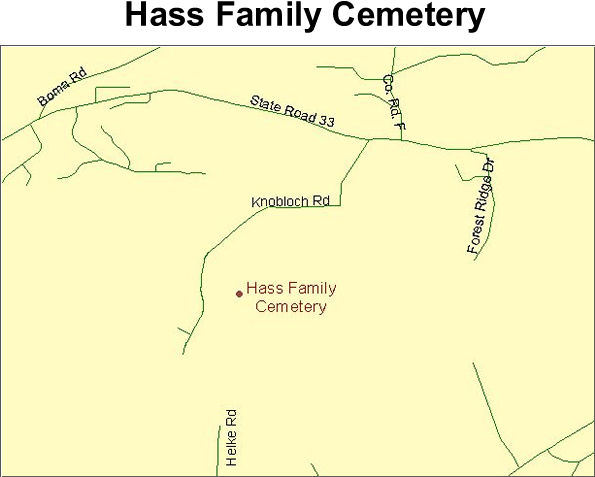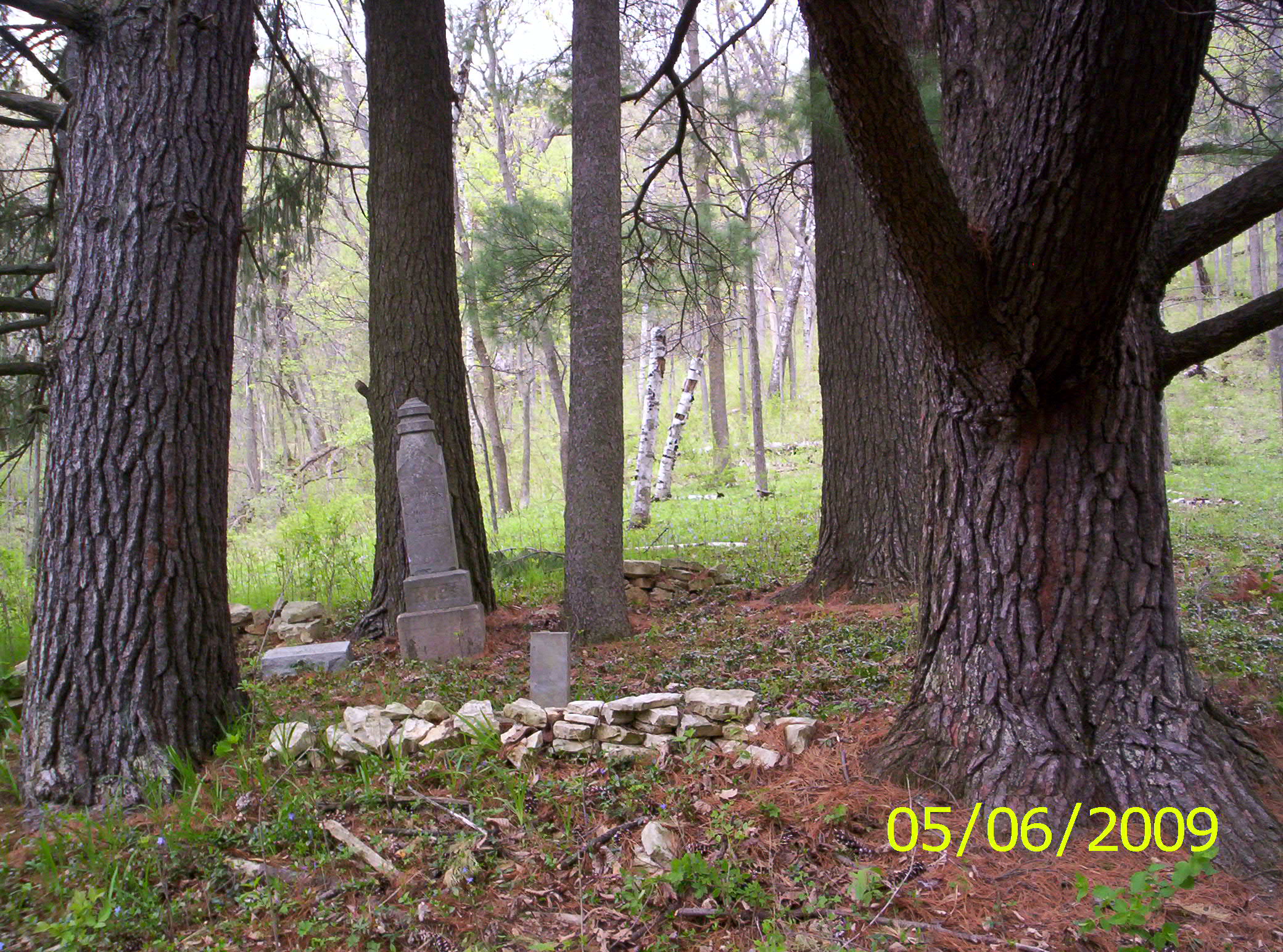 The Hass Family Cemetery, a small rural private cemetery tucked under a clump old growth pine trees in southwestern La Crosse County, Wisconsin, gives an interesting look into the lives of a pioneer German pastor and his family. Located just southeast of the city of La Crosse in the in the town of Shelby, the tiny cemetery has a few strands of barbed wire protecting it.
The cemetery was mentioned in a warranty deed [La Crosse County Register of Deeds, volume 157, page 398] of 1928 between the pastor's widow, Henrietta, and her son Alfred Hass, although it was not mentioned in later land transfers. The deed stated, "The cemetery located on the above land shall not be disturbed, but kept up for a burial place for the Hass family."
Pastor Wilhelm and his wife Henrietta and their family arrived in La Crosse July 9, 1862, and then settled in Mormon Coulee in the Town of Shelby. He organized and began preaching at what later was called Trinity United Church of Christ. At that time it was a Swiss Reformed congregation that did not have a regular pastor. Hass was a German Lutheran pastor of the Wisconsin Synod and the congregation did not care to have him lead their flock. He also held services for the German Reformed Church of La Crosse which later was named St. John's United Church of Christ.
Rev. Hass was responsible for organizing many churches in La Crosse and Vernon counties. Vernon County congregations include St. Peter's in Hamburg, St. Peter's in Chaseburg, St. Matthew's in Stoddard, and St. John's in Bad Ax. Among the La Crosse County congregations are St. John's in Barre Mills and one in Portland. Hass earned a salary of $59 per year in 1871, but by the end of his life had purchased 400 acres of land which was divided up among three sons, while he maintained a small plot of land for himself and his wife upon which the cemetery is situated.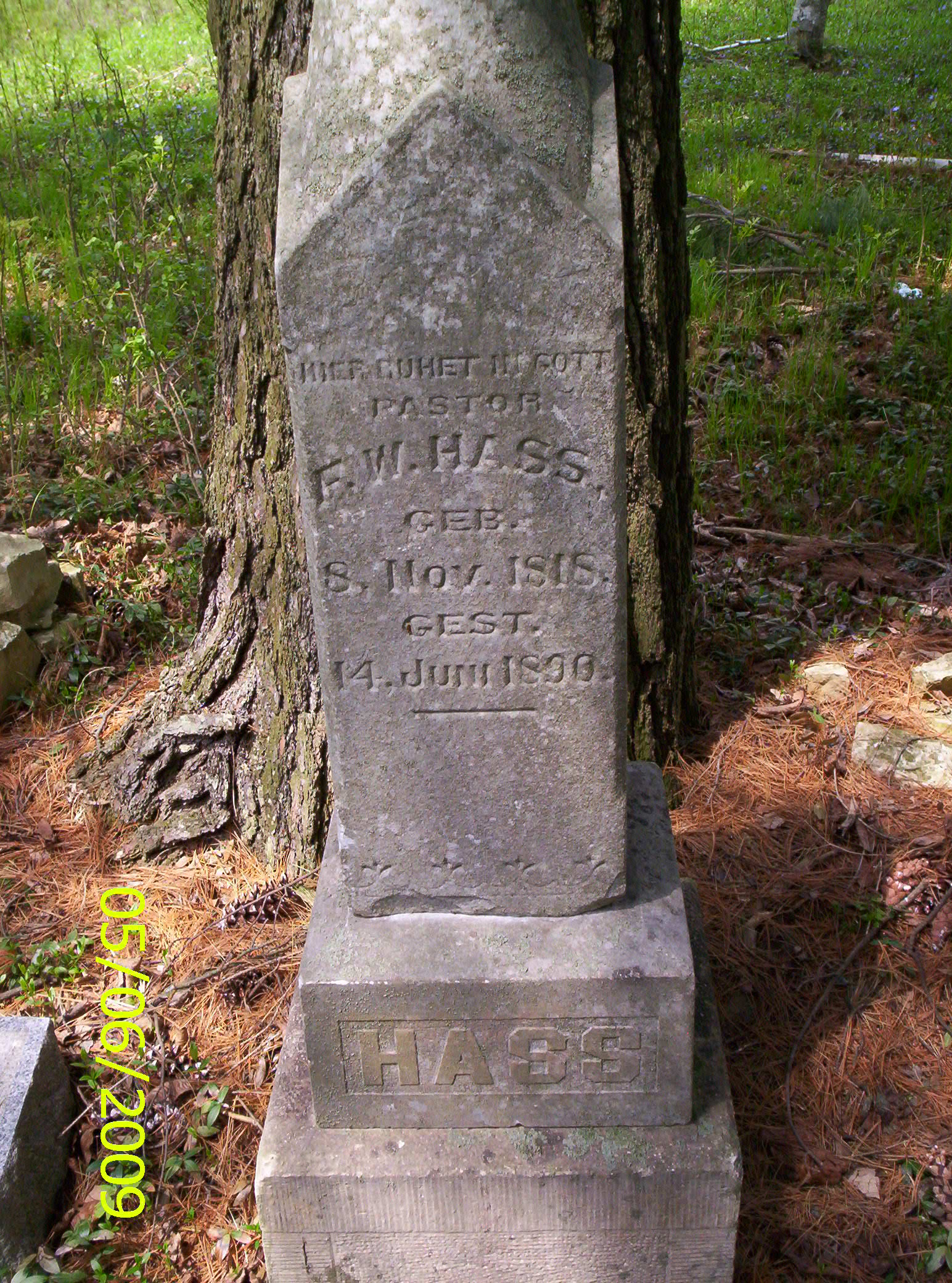 The following epitaphs on two sides of the monument in German reads: Gedanket an eure Lehrer die euch das Wort Gottes gesagt haben wieler ende schevel and folget, ihren glauben nach.  Translated, this is: Remember what your teachers have told you about God's word about life's end and believe.
The pastor's side of the stone says: Hier ruhet in Gott Pastor F. W. Hass geb(oren) 8 Nov(ember) 1818 gest(orben) 14 Juni 1890; translated, this is: Here lies in God Pastor F. W. Hass born 8 November 1818 died 14 June 1890
The pastor's wife side says: Hier ruet in Gott Pastorin H. C. Hass geb(oren) 14 Aug(ust) 1820 gest(orben) 5 Sept(ember) 1893; translated this is: Here lies in God pastor's wife H. C. Hass born 14 August 1820 died 5 September 1893
Although an obituary notice was not found for Pastor Wilhelm who predeceased his wife, an announcement of Henrietta's death appeared in the Morning Chronicle, a daily newspaper published in La Crosse, on Sept. 8, 1893, page 1:
"The death of Mrs. Henrietta Hass, mother of Mrs. Peter Kienholz, occurred at her home in Mormon Coolie [sic], Monday at 3 p.m. Deceased was seventy-two years of age. She was a native of Germany and came to this country in 1856, first settling in southern Wisconsin. In 1861 she became a resident of La Crosse county and has lived here since. She leaves ten children, four sons and six daughters. Her husband was the Rev. William Hass now deceased. The funeral will take place this forenoon at 10 o'clock from the house, Rev. Siegler of Bostwick Valley will have charge."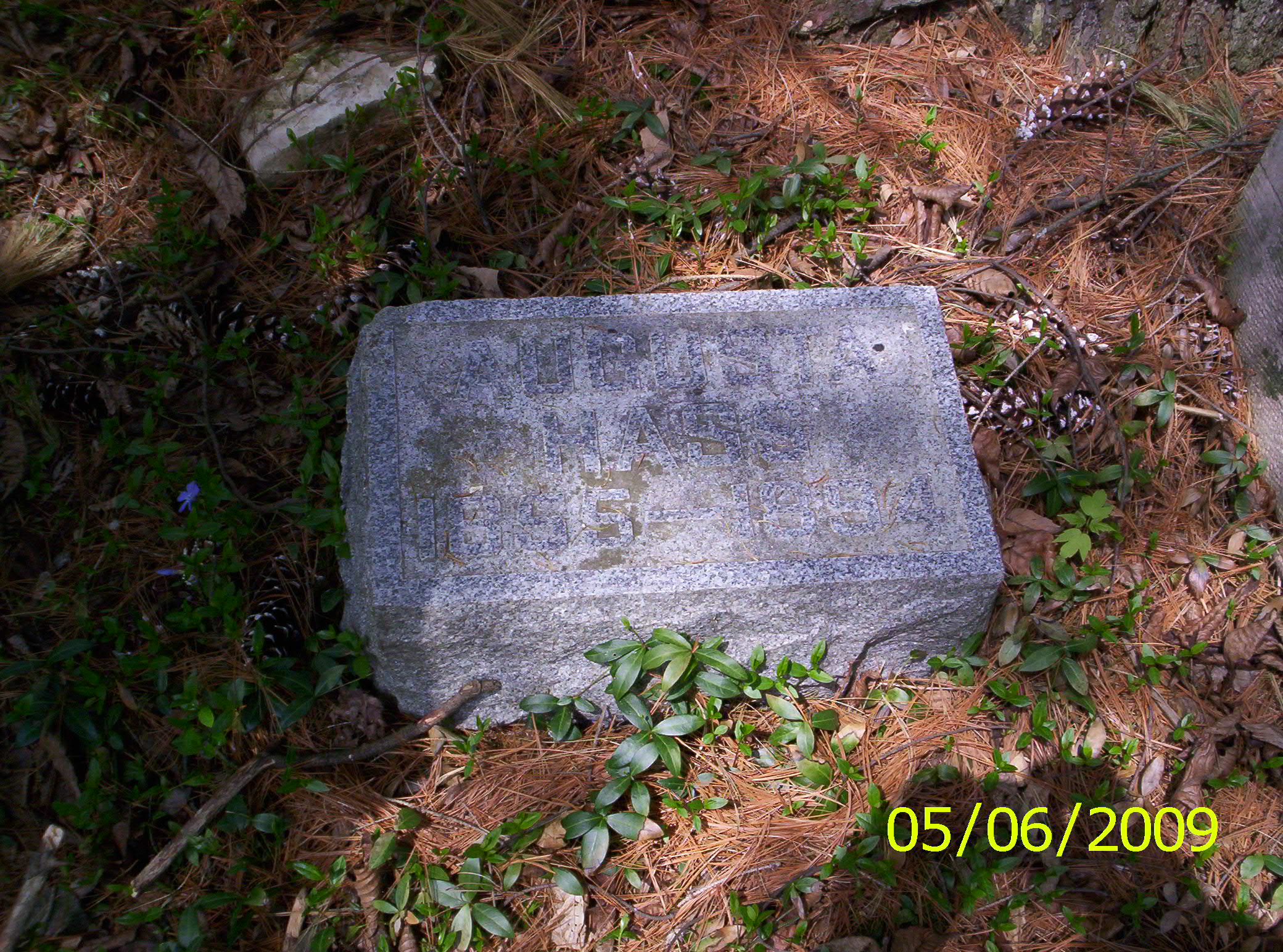 Another stone in the cemetery is that of Augusta (Streeck) Hass 1855-1894, the daughter-in-law of Pastor and Mrs. Hass.  She was married to their son Johann Frederck Wilhelm Hass.  There is also a footstone with the initials R. W. H. on it, thought to be a granddaughter of the Pastor Wilhelm and Henrietta.
Thanks to Dave Peterson for the updated photos and German translations for this cemetery!
Search our online cemetery database
Census List Details: