Stein Family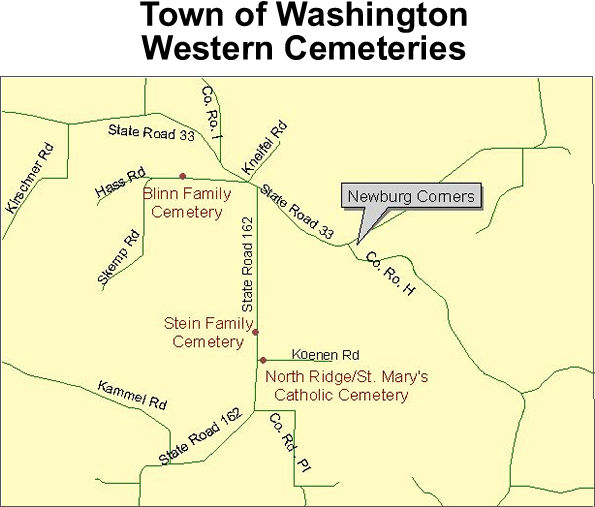 written by Amanda Lambert
Located on the west side of Highway 162, about a mile south of Highway 33, a single tombstone stands alone in an overgrown ravine. On the stone, the names of eight family members are listed. Mother and father, Caroline and Jacob Stein, and six of their children. Five of the six children died within weeks of each other in the year 1872, when "black diptheria" plagued the family. The oldest was George at 16, followed by Elizabeth 13, John 7, Caroline 5, and William 3. The sixth child, Jacob, died at a year old in 1862.
Although Jacob and Caroline Stein had twelve children total, the marker in the ravine near Newburg Corners, Wisconsin, pays tribute to the trying years they spent as new settlers in La Crosse County.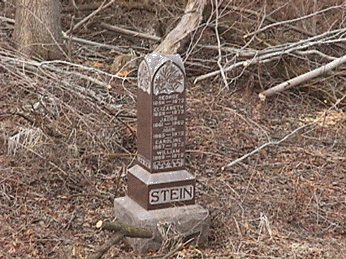 In 1909, the six surviving heirs of Jacob Stein sold the land to Frank J. Koblitz [La Crosse County Register of Deeds, volume 102 page 478-9]. When Koblitz and his wife Magdalena in turn sold it in 1915, a clause stated "...except a tract or parcel of land thirty-four (34) feet square close to the southeast corner of said 80 acres now used for a burial ground...."
Search our online cemetery database
Census List Details: