Kienholz / Mormon Coulee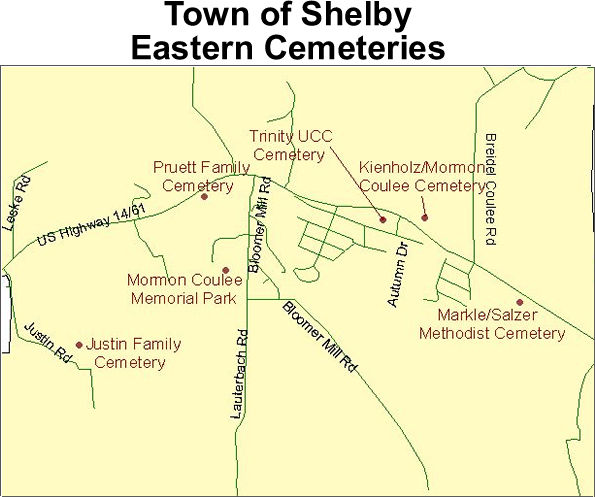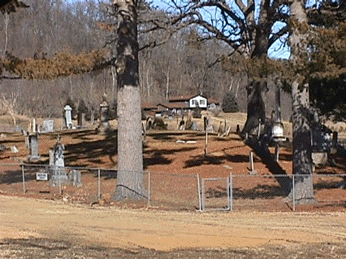 While several Swiss families are said to have settled in Mormon Coulee as early as 1849, the nucleus came in a body from Brienz, Canton Bern in 1856. According to an article "The Swiss Settlers of Mormon Coulee" by George Zielke in La Crosse County Historical Sketches, series 1, (Liesenfeld Press : La Crosse, WI, 1931), pp. 21-23, among this group were the Peter Kienholz, Sr., John Schild, Sr., John Bernet, John Flick, Melchoir Eggler and Ulrich Thomann families. All totalled there were 52 persons in this group.
The group left Switzerland March 3, 1856. They sailed from Havre to New York and the passage took 42 days. The party then went by rail to Buffalo, New York, and travelled by boat through Lake Erie to Cleveland, Ohio. Another railroad to Cairo, Illinois, was then boarded, and they proceeded up the river by steamboat to Dubuque, Iowa. Others of the Swiss settlement in Mormon Coulee came by sailboat via New Orleans and steamboat up the Mississippi River.
Shortly after this group of Swiss immigrated to Mormon Coulee, a church was begun in 1857 organized by Pastor Wilhelm Hass, described as a Lutheran itinerant evangelist. The same year the Swiss built a church school on the C. Miller farm, on land donated by the Schilds. This group of Swiss Reformed were afraid that Hass' Lutheran teachings would be detrimental to their youth, so they hired a minister of their own sect, Rev. Kurtzman. The first church was built on the Peter & Margaretha Kienholz farm in 1865. This church is now known as Trinity United Church of Christ. The burial plot was laid out in the church back yard.
The original church cemetery was located across Hwy. 14/61 from the present church building and was often called Mormon Coulee Cemetery. It may have begun as the Kienholz Family burial site, but it quickly grew to incorporate church members as well. The oldest burial date found on a stone is that of Wenzel Doerre who died three days before his 54th birthday in Nov. 1856. Other older stones from 1863 and 1864 include families with the surnames of Kunert, Kienholz, Schild, Groszbach, Tausche, Moore and Gabel. The "new" cemetery called Trinity United Church of Christ Cemetery is located on what was the Casper Eggler property.
Search our online cemetery database
Census List Details: